Blue Fish has written before on the benefits of Google Analytics. If you missed those articles you can read our Getting Started with Google Analytics & How to Remove Unwanted Traffic Sources from Google Analytics Reports articles. Being able to track the analytical data generated by this platform is priceless for marketers that know how to digest the information.
In this article, we will discuss how to add users to your account in order to leverage the power of a team. You will want to give different levels of permission to different admins for different reasons. We will discuss how to do that as well.
So let's dive in and see exactly how to add users to your Google Analytics Account.
1. Sign in to your Analytics Account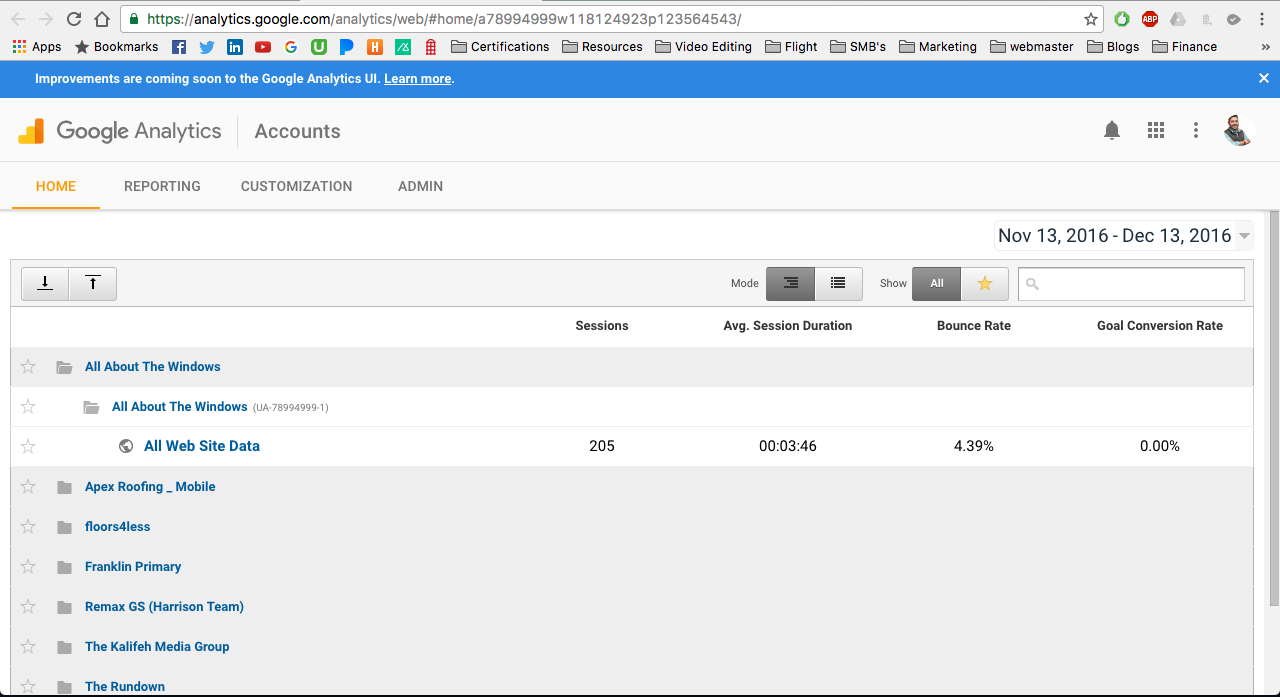 2. Select the "Admin" tab and navigate to the desired account/property/view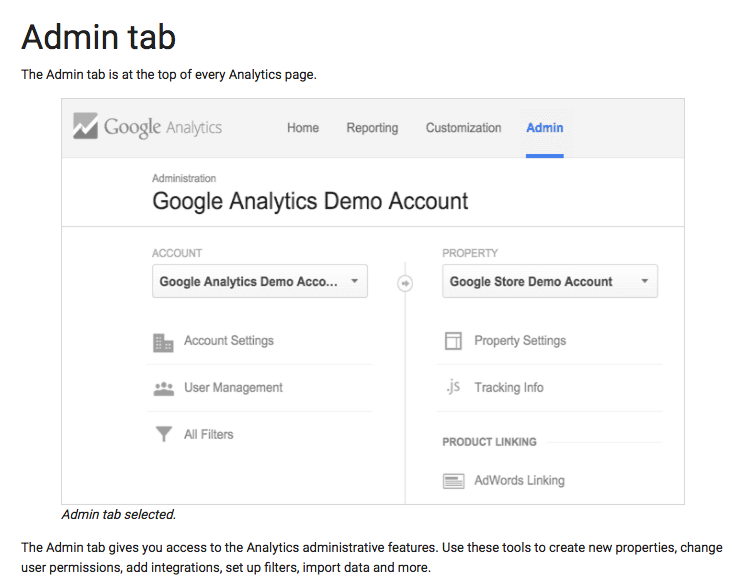 3. In the ACCOUNT, PROPERTY, or VIEW column (depending upon whether you want to add the user at the account, property, or view level), click User Management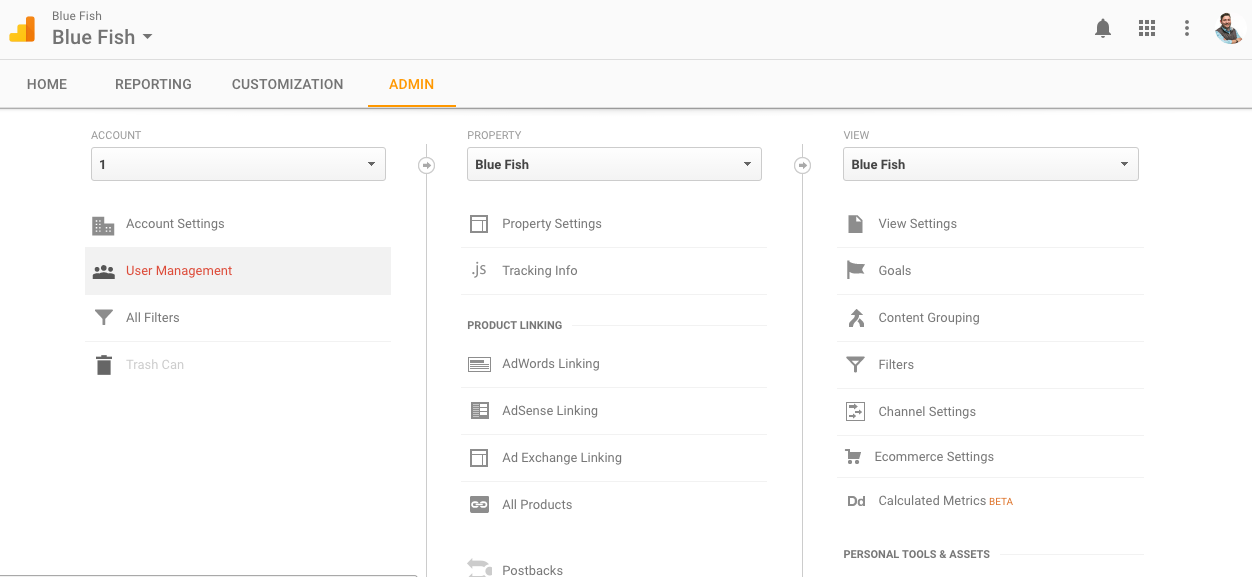 4. Under Add permissions for, enter the email address for the user's Google Account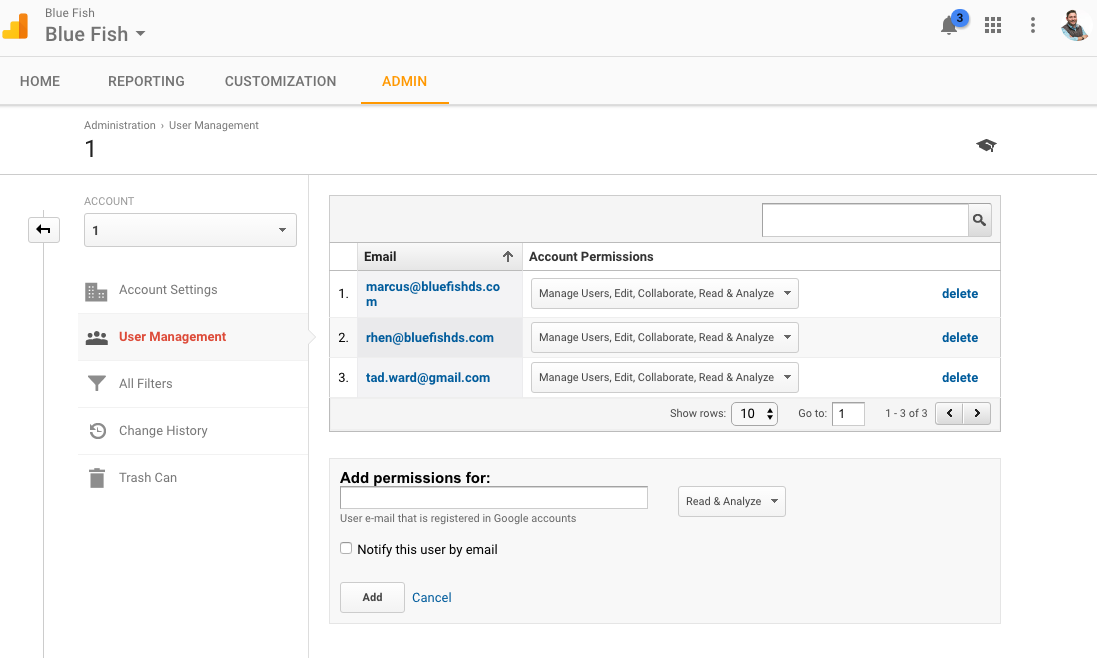 5. Select the permissions you want. Learn more about permissions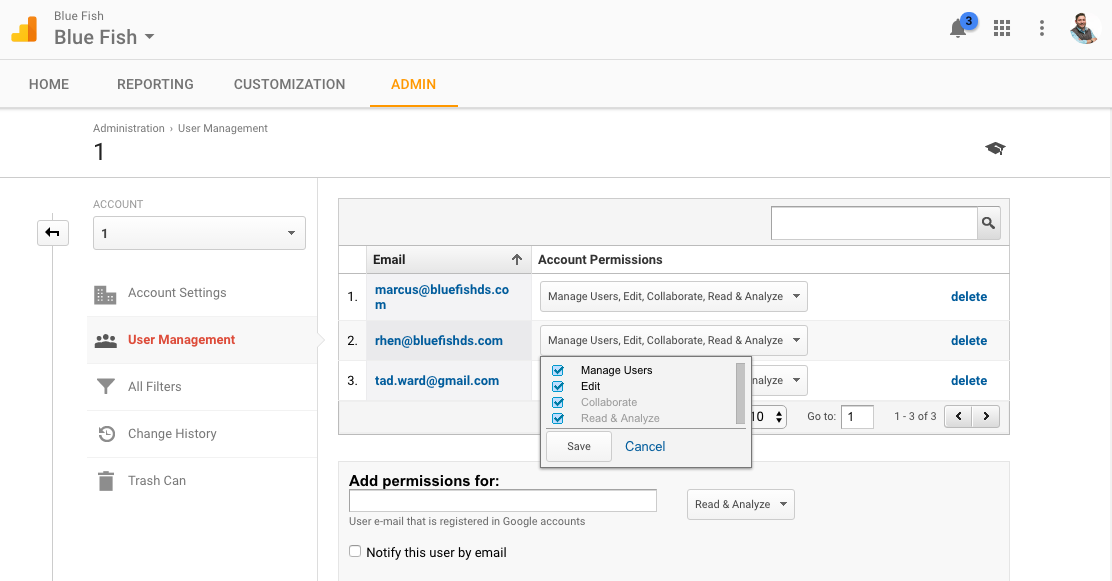 6. Select Notify this user by email to send a notification to each user you're adding

7. Click Add
This is a very simple process! If you have any questions as always, please feel free to reach out to us. We love to help and can always answer any questions you may have.
Make sure to go follow us on Facebook!