Our Story
To maximize a company's effectiveness, there has to be a commitment to building around its unique and specific needs. We believe that the website is the foundation to an organization's marketing and advertising efforts. All of your marketing (Adwords, Social, Content, etc) needs to build on that foundation. We develop a relationship with our clients to better understand their business objectives, that way we are able to custom-fit a strategy to them and their users.
Over the Years
---
We Listen. We Research.
Blue Fish's business has progressed over the years. We have worked with companies both large and small, from California to Switzerland. We have helped 1 person consulting firms, nationally recognized brands, non-profits, churches and government agencies, and we would love to help you.
We can Help
---
We Learn. We Create.
We are consultants that understand the creative side of business. If you want to increase traffic to your website. If you want to build trust with your audience. If you want to work with someone that understands the difficulties of positioning, we can help.
Results Driven
---
We Practice. We Coach.
We custom fit marketing strategies to the specific needs of your organization. We leverage our knowledge of business, sales, branding, application development, social media, website design, content strategy, search engine marketing (and more) to get the results you need.
Marcus Neto
Big Fish/Founder
Originally from Washington DC, Marcus graduated from James Madison University in 1996 and jumped into the booming DC tech scene. He started in sales, but moved into consulting and programming. Tired of spending 3+ hours in traffic everyday, Marcus and his family moved to Mobile in 2004. This allowed him to start Blue Fish in 2007.
Today's advertising world is highly technical and Marcus' two decades of experience in technology & business helps him when working with clients on strategy, execution, and what will ultimately get results. Marcus regularly speaks at events and has spoken at conferences both here in the US and abroad.
Marcus has experience in building websites, branding, photography & video production, social media management, SEO and more. He has been an ExpressionEngine user since 2007 and was the Product Evangelist for EllisLab from 2011-2012.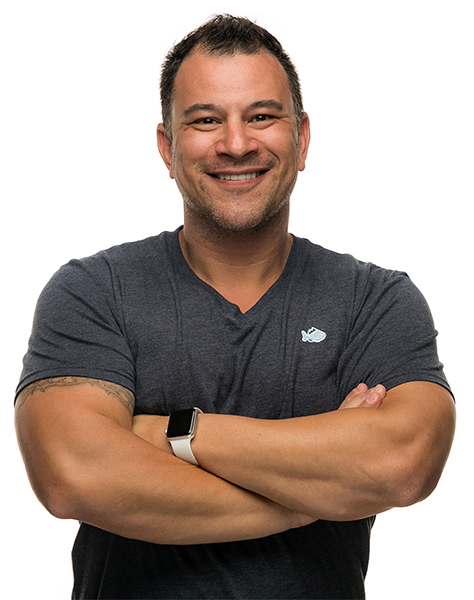 Varduhi Karapetyan
Designer
Varduhi is a Mobile native and went to University of South Alabama where she graduated with a degree in Fine Arts. When Varduhi started with Blue Fish she was already an accomplished graphic designer. She could craft anything from a new logo to fantastic sales pieces.
Since coming to Blue Fish she has really taken to website design and can design a custom website with the best of them. She understands User Interface and User Experience and can envision what it will take to meet the client's needs.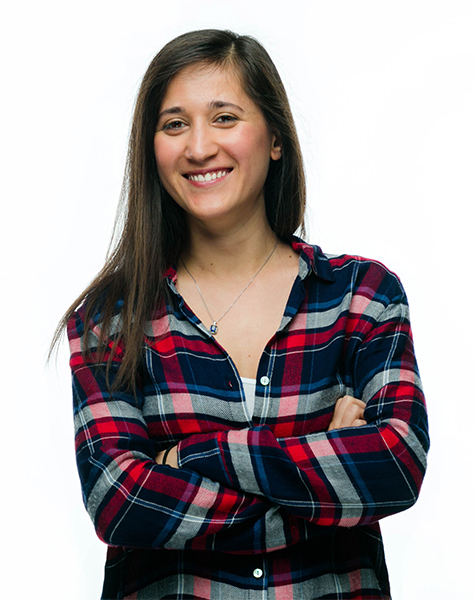 Tad Ward
Lead Developer
Tad is our resident mountain man. Originally from West Virginia, he now calls Mobile home. He started as a front end developer when spacer gifs and tables based layouts were all the rage. He joined Blue Fish full time on January 1, 2014 and is affectionately known as Employee #1.
If you are looking for someone to forge an ExpressionEngine or Craft CMS website, Tad is the man. His depth of experience with ExpressionEngine started in 2008 and the principles he learned using EE have carried over to Craft.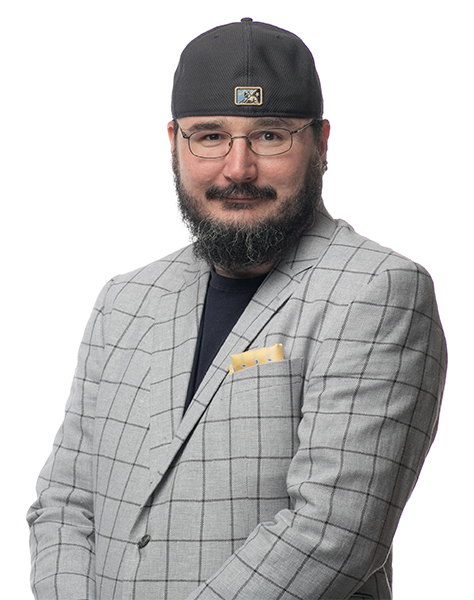 Jared Budlong
Project Manager/Videographer
Marcus thought he was organized till he hired Jared. Jared pulls double duty for Blue Fish as our Project Manager and Videographer and takes the title from Marcus as most organized person at Blue Fish. He has been the silent partner on the Mobile Alabama Business Podcast for the last 3 years as the Audio Engineer.
Jared lives for helping clients weave a story that will share their heart for why they do what they do. His passion for video surpasses his love for Gantt charts but he is equally adept at both. If you engage with Blue Fish, you will have Jared to thank when your project launches on time.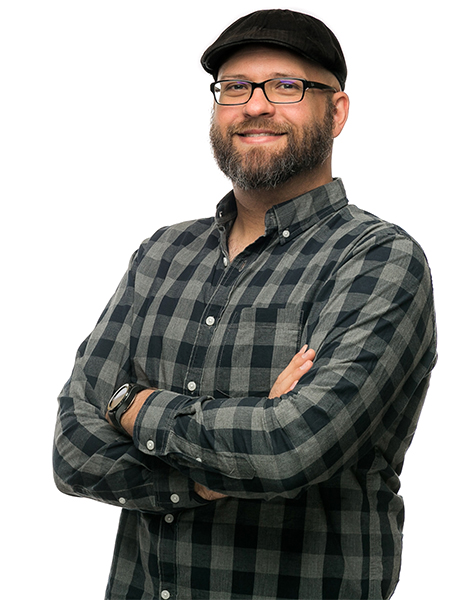 Adam Lancon
Web Developer
Born into a commercial fishing family from the Gulf Coast of Mississippi, Adam is not afraid of hard work. Only now, his hard work tends to center around making sure his code is clean vs swabbing a deck. He loves the challenge taking something that is a graphic and putting code in place that makes it a usable website. Adam has experience in HTML/CSS, Website Development, Content Management Systems, and more.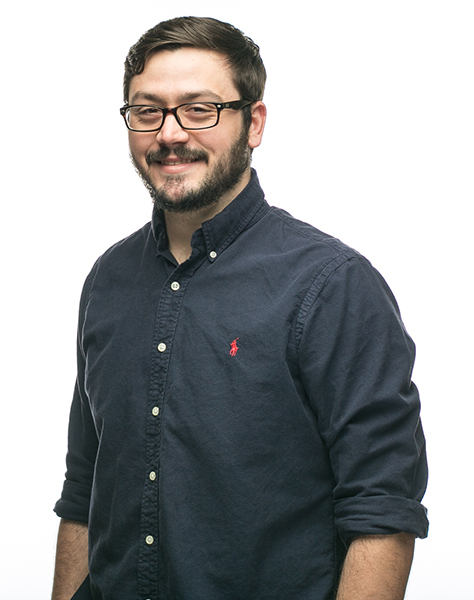 Josh Hunter
Web Developer
Hailing from DMV (DC, Maryland, Virginia) and a recent transplant to the Mobile area, Josh is a self taught front-end developer. He knows how to buckle down and muscle through work with a consistent standard and cheerful demeanor. With a background in traditional art, creating websites has become a fascination and passion for him. On the weekends you can find Josh tossing the disk around with his ultimate frisbee club team.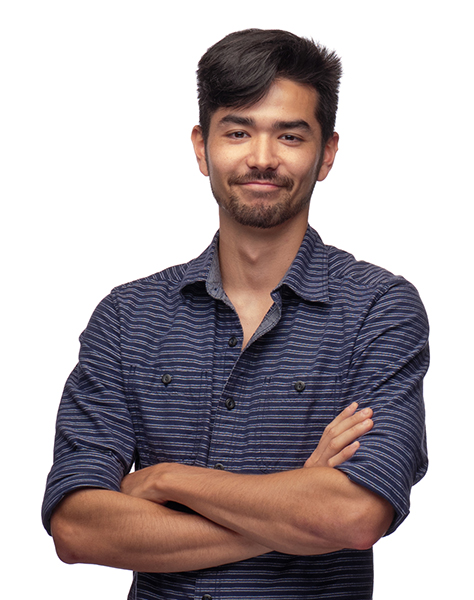 Erica Estes
Digital Manager
Erica is a Fairhope, AL native minus her brief stint in Jackson, MS studying Fine Art and Graphic Design. She is happy to be back near the water and away from landlocked cities. Erica is our resident cold-blooded creature at Blue Fish and has more sweaters, hats, and blankets at her desk than anyone. You can find her scheduling your social media campaigns or sketching up your next logo design– she's kind of a jill of all trades. We'll keep her around.