What does your local SEO strategy look like? More and more people are using mobile devices to perform search queries. "Near Me" searches have increased nearly 34x since 2011, according to Google's publication on Micro-Moments, with 88% of those searches coming from a mobile device.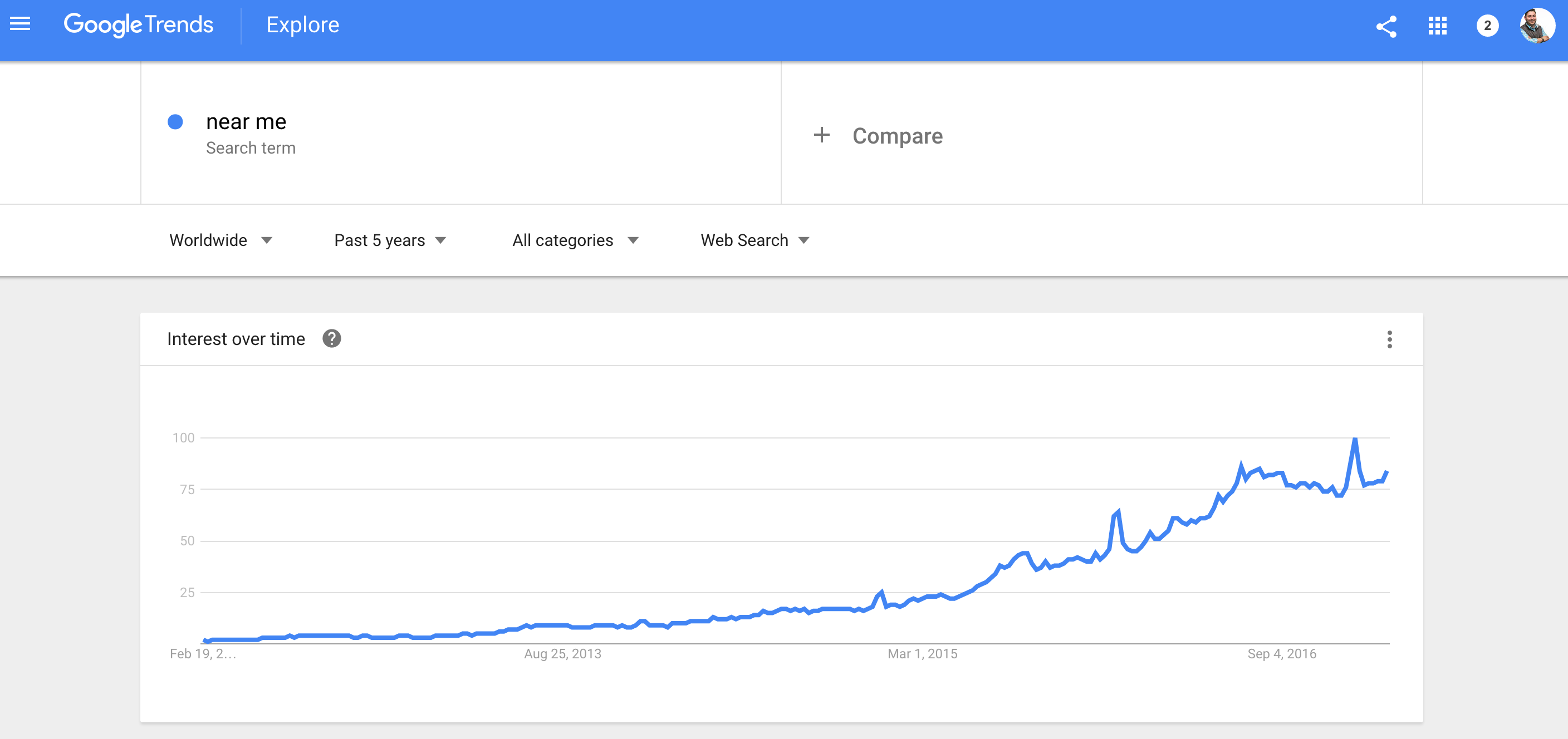 With this huge increase in hyper-local searches, it is necessary to put focus into your local search campaigns.
How is this impacted by "Near Me" searches?

Google's capabilities to provide informaton that is "Nearby" is good for the consumer and the business alike. When consumers have a need for something, and conduct a search with terms like "near me", "nearby", "city & state", or "neighborhood". Google has coined these moments when customers are ready to take action as "micro-moments".
Micro-moments are broken down into four instances:
I want to know
I want to go
I want do
I want to buy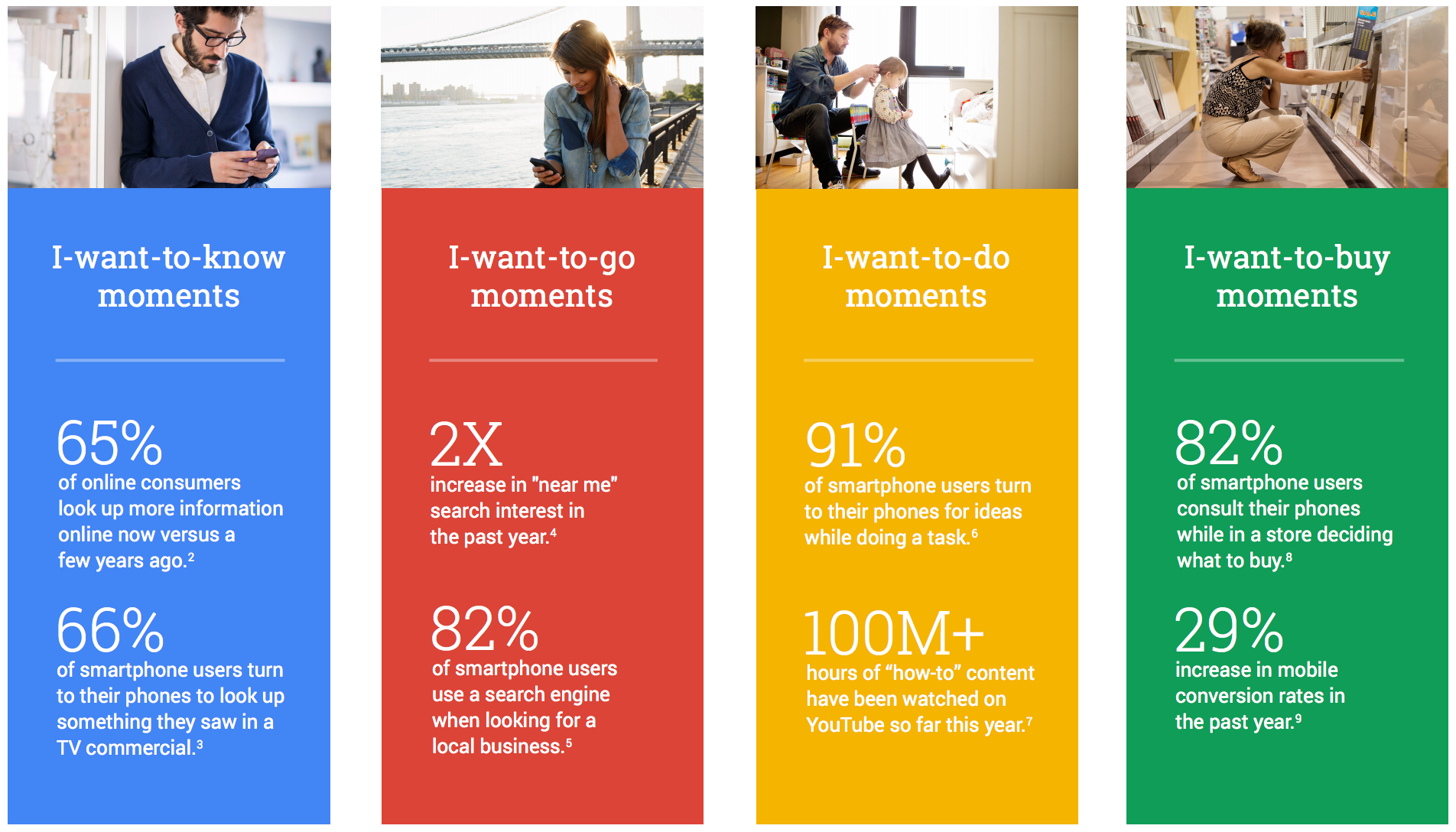 Optimize your website for these types of micro-moments, and with a strong local SEO strategy, you should be ranking for these queries in no time.
FYI: "Near Me" Searches are not ranked by proximity.
One would think that the biggest qualifier of a "Near Me" search would be proximity. However, this is not the case. This algorithm is designed to give you the best results, not the nearest. Therefore, strategy will still come into play.
Creating Better Local SEO Campaigns
Local SEO is a hot topic right now. With "Near Me" searches 10x-ing daily, you better study up and make sure you are taking the proper steps to ensure you rank in that highly desired 3-pack. Here are some actionable steps you can take:
Get Reviews!
Reviews are still a heavily weighted factor in local search. Having positive reviews means you are a good choice for Google. This, socially, qualifies your business as reliable.
Getting reviews will not always be easy. However, with a little creativity, you should be able to implement a good system for doing so.
Use MozLocal or a Service Like It…
By using a local citation service, you will ensure that you have a consistent Name, Address, and Phone Number (NAP). NAP is a huge factor in local searches. It is worth the investment of either time or money. This can be done manually, but is must faster when an automated service is used.
Optimize Your Google My Business
I have written a blog post on just how to do this. You can find it >>>> How To Optimize My Google My Business Listing <<<<. Make sure to check it out, and use all the tips.
Check Yo Website
Google's end game is 2-fold:
Provide quality, relevant results
Provide a good user experience from the results that are provided in a search. This means that you should have a mobile-responsive website with quick load times.
Optimization is Key
Again, I want to point out the reports from Google that say 82% of smartphone users look to their phones when researching upcoming purchases.
Take the above steps to improve your Local SEO efforts. If you have any questions, please reach out to our Search Team at Blue Fish.
We. Love. SEO.