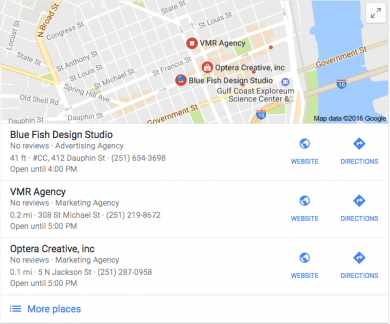 As a Local SEO Professional, the last thing I want to hear after working with a client to get their local business ranking, is that they are moving! In fact, it is the one thing that makes me cringe the most!
There are a ton of mistakes that can be made during this process. I've put together this step-by-step guide in the hope that you can avoid losing any of your traction.
1.Update Your Website FIRST!
For SEO purposes, you should have your address listed on your website in a few different places. So your first step is to update the name, address, and phone number (NAP) on your website. Make sure that wherever the NAP is listed, that it is listed in an identical fashion.
You will also want to change your schema mark-up. This is the code inside of the websites HTML files that allow the "Google Bots" to properly read your NAP.
You will want to add photos of the new location to your website. When you upload these files to your website be sure to name the image file in a way that conveys the correct NAP. Also, change the ALT Tag to on the image file to reflect this address change as well.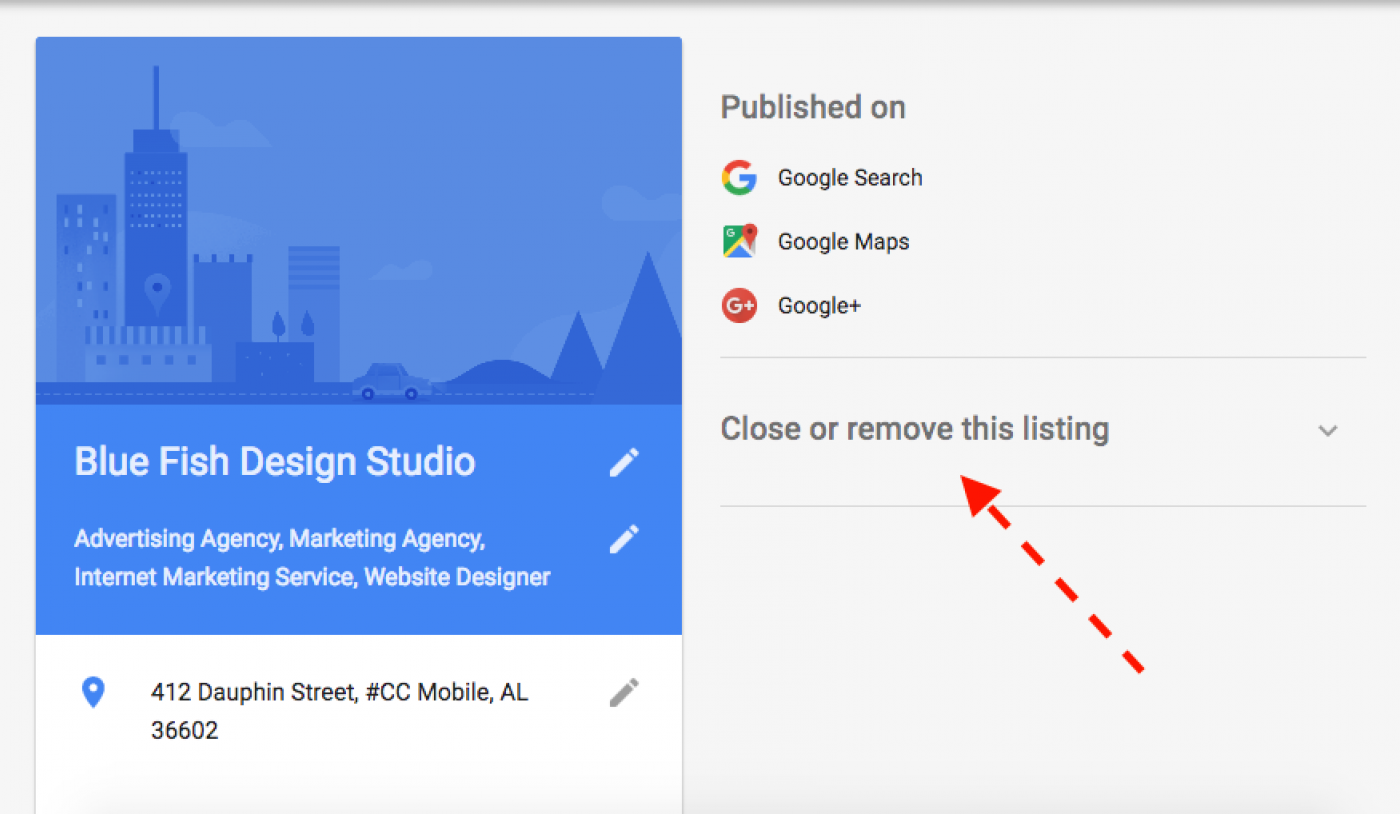 If you are moving into a location that previously had a business in it, that business more than likely had a Google My Businesslisting of their own. You will need to mark that business as closed. This way there is not a conflict.
Submit the changes to MapMaker to mark the business as closed. Be sure to include comments in your edit letting the editors know that the previous business has closed and a new business will be moving in!
Chanxces are also pretty good that several businesses have been in your new location. Make sure you do this same process for any other duplicate listings.
3. Update your GMB (Goolge My Business) Listing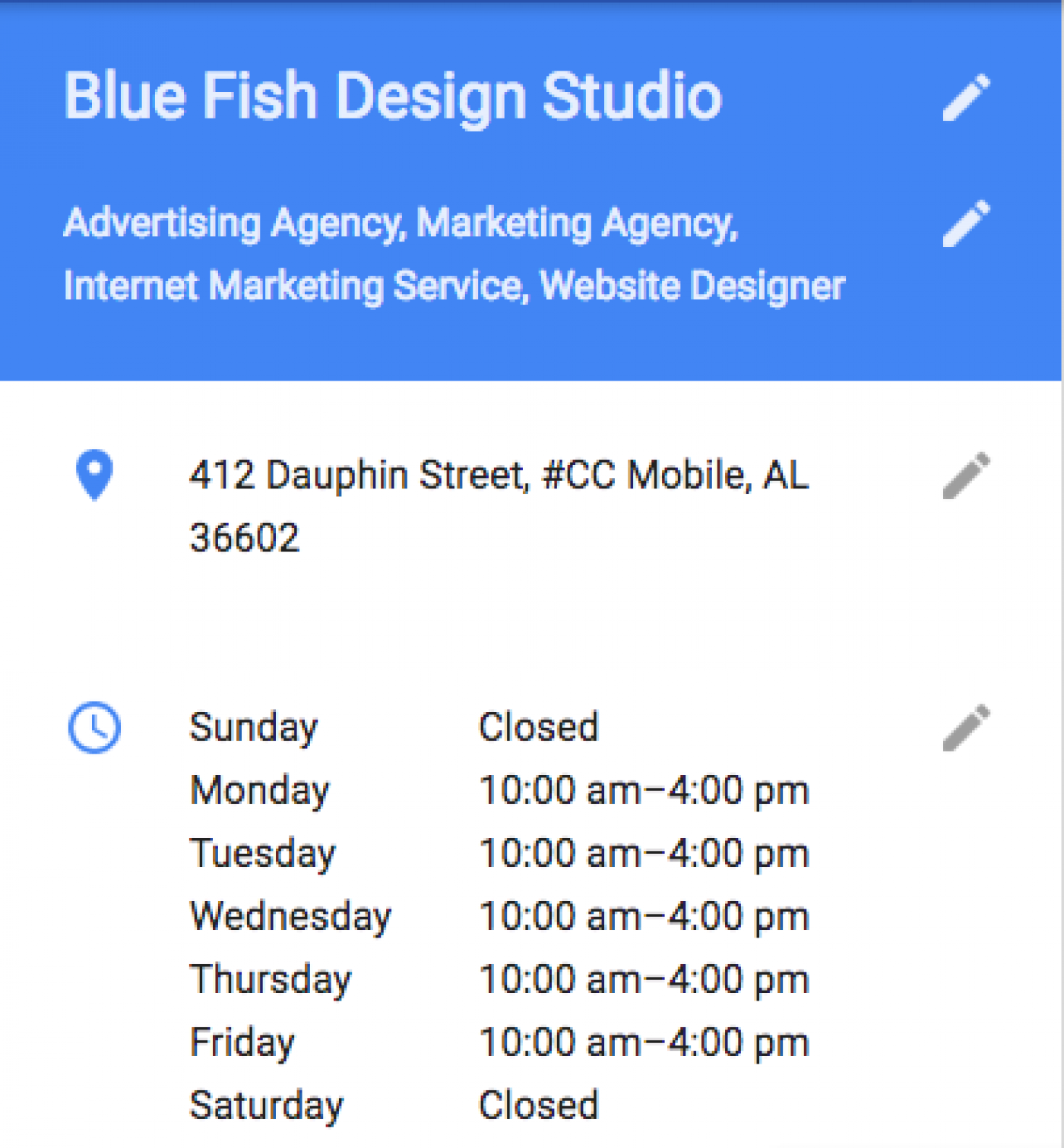 Next you will want to log in to your Google My Business (GMB) listing and update your address. Once you have updated, make sure to check the pin marker that is displayed on the map. Sometimes, the pin marker will not automatically reset. Google may send out a post card to the postal address of the new location to re-verify your location.
4. Embed a Google Map on your website
It is important to both Google and your customers that you let them know about your move. You will want to embed a Google Map of your actual business location somewhere on your website. This will allow your customers to see your new office (and your reviews, but that is another blog post).
5. Update all of the data providers and directories
Check out the list of major data providers provided by WhiteSpark here. Start at the top and work your way down. Tedious? Yep. But in more competitive industries the devil is in the details
6. Update name, address, and phone number on all records with the government, phone company, cable company, and the bank you use.
This may seem silly to mention this, but many organizations pull business info from these sources. So make sure to update your business license, phone listing, phone company account, cable company account, bank information, and the checks you use for the business (if they have the business address on them). These are hidden sources data providers pull from.
7. Update all directories for your niche.
A good example for this would be, if you are a doctor, you have profiles on Healthmed, and other websites that are niche to your industry. You may not even be aware that you are listed on these sites. WhiteSpark can help you search out and find these unknown listings so you can submit a request for correction. Bright Local is another good resource for finding all the listings you may have out there.
A more tedious way to find where you are listed is to simply search you business name in a Google. Go down the list checking each search result. Most directories allow you to update your listing.
ProTip: If you are strapped for time, but not for cash, you can use a paid service that will update these listings on your behalf. Or hire a pro ;)
8. Google Trusted Photographer
If you have new signage on the building, it may be a great idea to hire a Google Trusted Photographer to come out and do a virtual tour of your establishment. This is a great way to ensure that the listing shows accurate imagery of the building and any updates that have been done since the last Google Photos were taken.
9. Update all other "Maps"
While most people use Google Maps, there are several other maps you will want to update. This may not affect your Google rankings, but it is a good idea to make sure you update Apple's Map and any other 3rd party map provider that is out there. The last thing you want is for someone to end up at your old location.
10. Check on all your updates
Over the next couple of months it is a good idea to go back and check for duplicate listings. This can hurt your local SEO efforts. You want one accurate listing to reflect your location. It is also possible that once your old listing is deleted that Google could create a duplicate listing based off of old data pulled from providers.
Check the map applications to make sure the driving directions are correct. Sometimes Google will not properly move the map marker when a business moves, which can result in users getting incorrect directions, and routed to your old location.
11. Social Social Social
All of the major social networks get crawled so make sure to announce your move on any social media accounts associated with the business. Also take care to update the address information on those accounts.
You may experience a moderate ranking drop when you first move. However, you should bounce back rather quickly if this even happens at all.
Moving can be scary. But if you take the above actions you should avoid any drop in your hard earned rankings. This may seem a bit overwhelming! If so, give us a shout! We at Blue Fish are masters of Local SEO and would love to help you!
Make sure to stay in touch with us by following us on Facebook, or twitter. If you have any questions I would be happy to answer them directly.