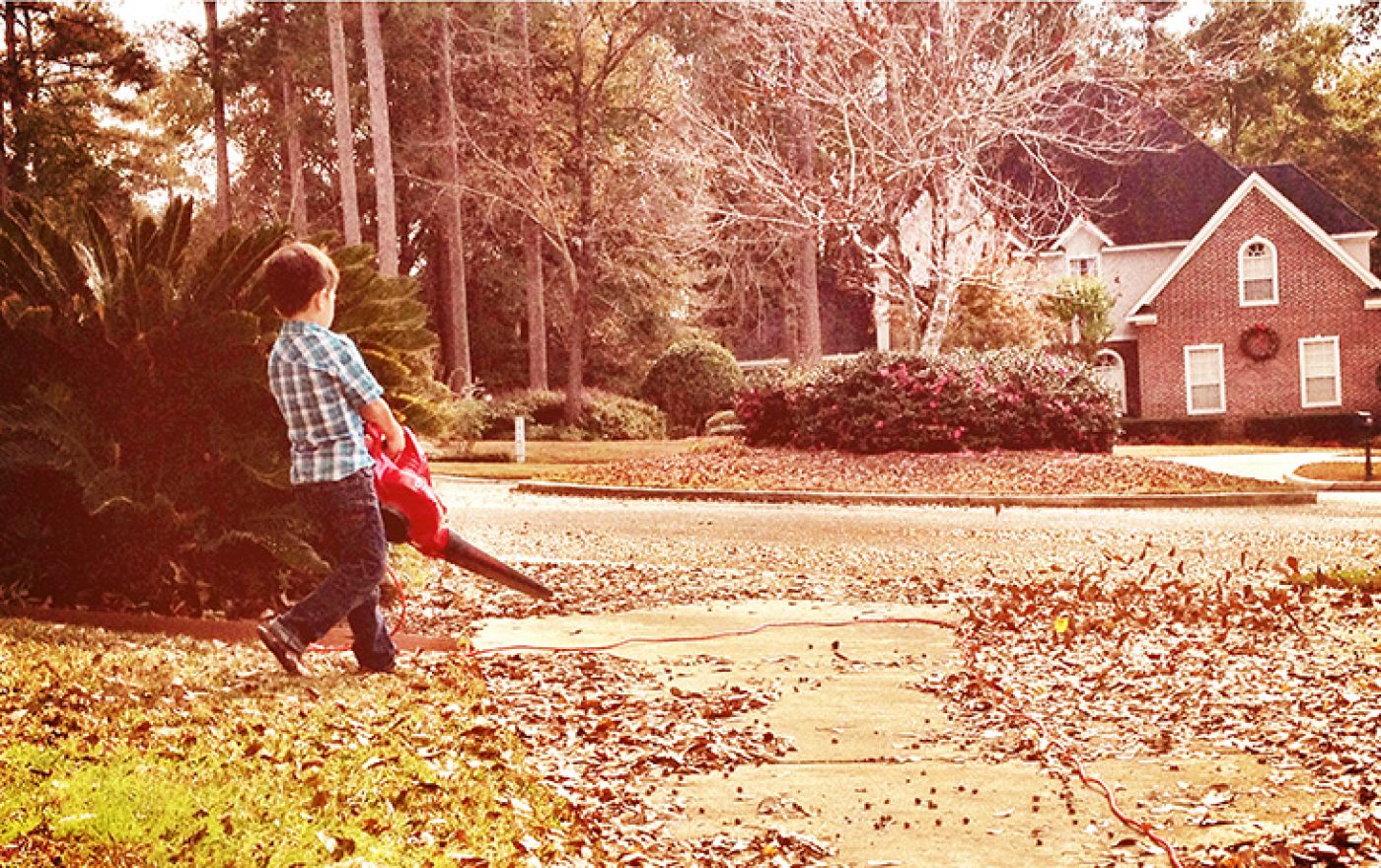 Thanksgiving is next week. All of the Blue Fish fellas love to cook. Well, if we are being completely honest we love to eat and at some level you have to learn to cook if you want to eat well. We were talking about recipe's that we use around the holidays. So we decided to share them with you all. We hope you like them. If you end up making one of these recipes definitely let us know how it turns out.
From the Neto House:
The other day I mentioned to Tad the Cheese Grits that my wife's family introduced me to some 23 years ago. Keep in mind this is not from a family from the south. Her family traces it's roots back to Oklahoma. But these are the most delicious cheese grits I have ever tasted. So you, dear reader, are in for a treat because listed below are the instructions for Nana Tinsley's Cheese Grits. They are always a holiday favorite around our house, so I thought I'd share with your family this Thanksgiving! But, shhhh... don't tell Momma Tinsley!
Ingredients:
1 1/2 Cups Fast-Cooking Grits
6 Cups Water
1 1/2 Sticks Butter
1 pound American Cheese, shredded
2 tsp. Savory Salt
2 tsp. Salt
"drop" of Tabasco
3 eggs, separate them & beat the whites
Stir grits into boiling water according to directions and stir often to prevent lumps. Boil slowly for 15 minutes, then remove from heat. Stir in next 5 ingredients, then 3 eggs separated (yellow/yolk first, then FOLD IN beaten whites).
Bake at 250* for 1 hour (or until firm) in large casserole dish.
Try and take some time off to enjoy friends and family will you? That pile of work that you are worried about? It will be there when you get back.
And from my family to yours... Happy Thanksgiving Y'all!
From the Ward House:
Sylvia made some bread a few months ago that was delicious. We had some ideas on how we might be able to use it in other recipes but this was our favorite. It is a dressing made from homemade bread with cranberries and asparagus! Definitely a twist on the Stovetop but once you try this recipe you'll not want the boxed stuff again.
Honey wheat bread
1 C. warm water
1/2 Tbs. active dry yeast
1/3 C. honey
1 1/2 C. whole wheat flour
1/2 tsp. salt
1/8 C. olive oil
1 Tbs. butter
2 C. all purpose baking flour
Dissolve the yeast in the warm water. Add honey and mix well.
Stir in the whole wheat flour, salt, oil, and butter and mix until a stiff dough has formed. Gradually work the all-purpose flour into the mix, one cup at a time.
Turn the dough onto a lightly floured counter top, and knead for about fifteen minutes. (or use dough hook on stand mixer about 4-5 minutes) When it reaches the point where it's sort of elastic, shape it into a ball and place it into an oiled bowl.
Cover with a warm, damp cloth, and allow to sit and rise until it's doubled in size -- usually about 45 minutes.
Punch the dough down. Form a dome shaped loaf and allow to rise. Once the dough has risen half again its original size, pop it in the oven. Bake at 375 for half an hour, or until golden brown at the top. Coat the top with butter about 25 minutes or so in (once it's already started to brown) and again when you pull the loaf out.
Cut a slice off immediately. Slather in butter and honey and ENJOY! Seriously. Fresh out of the over is amazing.
For The Stuffing:
About 2.5 cups of bread cut into 1" pieces.
Olive oil
2 cups chicken stock
1 tsp poultry seasoning
granulated garlic
salt and pepper
5 or so pieces of asparagus cut into bite sized bits
1/2 cut diced onion
Handful of dried Cranberries
2-4 Tbs Butter
Put the diced cubes of bread in a bowl, drizzle with oil. Sprinkle in garlic powder, salt and pepper to taste. Place on baking sheet and place in oven at 350 degrees. Usually about 10 minutes for fresh bread, a few minutes less if the bread is older and dryer. You want to end up with croutons. They don't have to be totally dry, but they will add more texture to the finished stuffing than if the bread is soft when you mix it.
In a small pan, add 1 Tbs butter, onion and asparagus. Cook on medium heat just until the onion starts to soften. Add in 1/2 cup of chicken stock and cranberries. Allow this to simmer on low a few minutes, just to let the cranberries plump up a bit.
Put your croutons in a bowl. Sprinkle in poultry seasoning. Add in onion/asparagus/cranberry mixture and another 1/2 Cup of Stock. Toss to mix. Pour stuffing into baking dish. Add more salt or pepper to taste. Sometimes I even add an extra dash of poultry seasoning. Pour some more chicken stock over the top. The amount needed will vary depending on the dryness of your croutons. You want it moist but not soggy. Bake at 375 about 15-20 minutes. Stir occasionally to check moisture. If there isn't enough moisture the stuffing will be chewy. Add broth and remaining butter as needed.
From the Taylor House:
I (Keaton) typically use a recipe from Alton Brown for my turkey. We've used it over the last couple of Thanksgivings and it always nets a juicy bird that looks picture perfect.
Ingredients
1 (14 to 16 pound) frozen young turkey
For the brine:
1 cup kosher salt
1/2 cup light brown sugar
1 gallon vegetable stock
1 tablespoon black peppercorns
1 1/2 teaspoons allspice berries
1 1/2 teaspoons chopped candied ginger
1 gallon heavily iced water
For the aromatics:
1 red apple, sliced
1/2 onion, sliced
1 cinnamon stick
1 cup water
4 sprigs rosemary
6 leaves sage
Canola oil
Combine the vegetable stock, salt, brown sugar, peppercorns, allspice berries, and candied ginger in a large stockpot over medium-high heat. Stir occasionally to dissolve solids and bring to a boil. Then remove the brine from the heat, cool to room temperature, and refrigerate.
Early on the day or the night before you'd like to eat:
Combine the brine, water and ice in the 5-gallon bucket. Place the thawed turkey (with innards removed) breast side down in brine. If necessary, weigh down the bird to ensure it is fully immersed, cover, and refrigerate or set in cool area for 8 to 16 hours, turning the bird once half way through brining.
Preheat the oven to 500 degrees F. Remove the bird from brine and rinse inside and out with cold water. Discard the brine.
Place the bird on roasting rack inside a half sheet pan and pat dry with paper towels.
Combine the apple, onion, cinnamon stick, and 1 cup of water in a microwave safe dish and microwave on high for 5 minutes. Add steeped aromatics to the turkey's cavity along with the rosemary and sage. Tuck the wings underneath the bird and coat the skin liberally with canola oil.
Roast the turkey on lowest level of the oven at 500 degrees F for 30 minutes. Insert a probe thermometer into thickest part of the breast and reduce the oven temperature to 350 degrees F. Set the thermometer alarm (if available) to 161 degrees F. A 14 to 16 pound bird should require a total of 2 to 2 1/2 hours of roasting. Let the turkey rest, loosely covered with foil or a large mixing bowl for 15 minutes before carving.