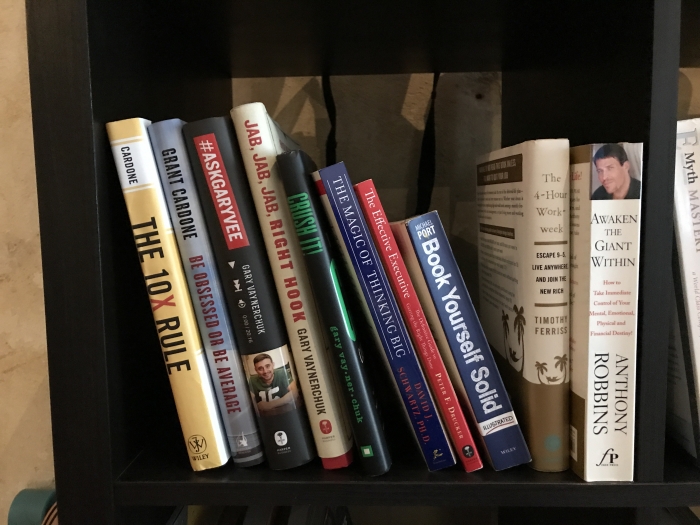 It's summertime so I imagine you're probably looking for some books to read at the beach. I'm sort of like a pack rat. I get it from my father. He collects Books and CDs. So, over the years I've amassed quite the collection of Business Books. A few of them have turned to "go to" books for me. And this one post all outline the five books that I think every small business owner should read And why.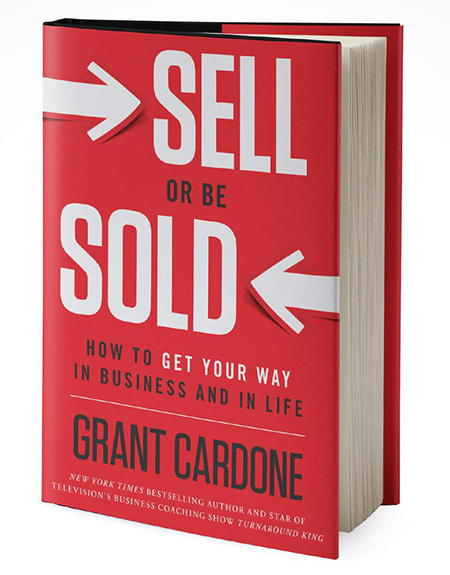 The most important book just about anyone could read is Sell or Be Sold by Grant Cardone. Grant is the top sales trainer in the country. He is a real estate mogul with several hundred million under management. And I would argue, he is a truth teller. He is definitely rough around the edges but I find that to be part of his charm. I think he has some Louisiana Cajun in him.
Regardless of Grant's lineage, this is a must read book all about sales. It sheds light on why sales is important. How to approach sales (in a general sense). And how sales is extremely difficult but the payoff can be huge. The reason I suggest most read this is because the most important training I have ever received is sales training. I am not talking about sleazy tactics and tricking people into buying. I am talking about true consultative selling. Getting to the root of the problem and figuring out if you can solve the requirements needed.
Most people that go into business are technicians and the selling aspect of the business scares them. This book should help change your mind about sales and start you down a path of understanding it is a skill that is learned, just like programming or cooking. It also leads us into our next book, which is…
E-Myth Mastery by Michael Gerber. This is an older book but it is a staple. As I mentioned above, the vast majority of small business owners are technicians that decide to see how far they can push this skill they have. What they often find is that they get overwhelmed with working in the business. This books helps you realize that building a business requires that you work on the business. It is an entertaining read, but difficult to make it through. I will admit I have tried to read this book half a dozen times. Each time, I make it that much further into the book till finally succeeding in making it all of the way through. It is difficult because it is one of those books that makes you see all of the flaws in how you are currently operating. So you stop reading so you can fix the bleeding, only to realize that you are still bleeding in other ways. This is a must read. I believe in it so much that I keep copies of this and Sell or Be Sold in the office to loan out.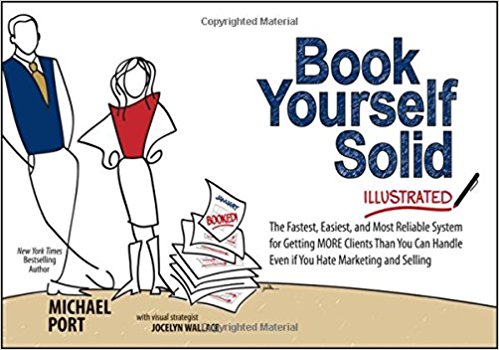 A few years ago I hired one of my good friends and former bossman, Leslie Camacho, to walk me through Book Yourself Solid by Michael Port. It was my way of staying accountable and Leslie has been good at keeping me accountable over the years. Michael Port has a non-illustrated version of this book. You may prefer that, but I like pretty pictures. I also find that the illustrated version has more room to write in, and that is the whole purpose behind this book. You will write in this book. As a matter of fact, I will tell you that due to the type of paper you will want your writing utensil to be a fine tipped Sharpie. Book Yourself Solid walks you through the process of creating a personal brand, defining your best customers, and then takes you through a process to get more of them. Also, please understand that this book is like taking a course. You will need to dedicate time to it and it will take awhile to get through it. But the reward for doing so is a business that is tuned and ready to go.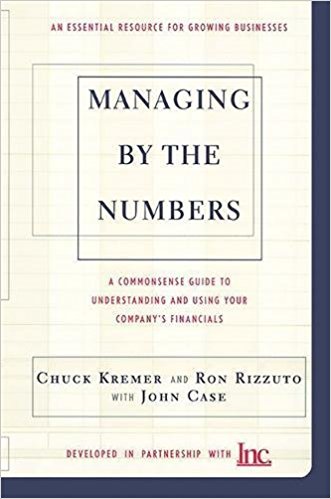 I felt that I needed to have Managing by the Numbers by Chuck Kremer & Ron Rizzuto on this list even though I am currently reading it. One of the hardest things about running a business (at least for a creative like me) is the financials. At least I am smart enough to know this, and as such, have had a bookkeeper for the last 3-4 years. Regardless, they are important. And it is one area of the business that you cannot ignore. This book has shed some light on what to look for and why. It focuses on helping you understand Profit & Loss Statements, Balance Sheets, and Cashflow Statements. This book might be your cup of tea, it is not mine, but that is exactly the reason why I needed to read it.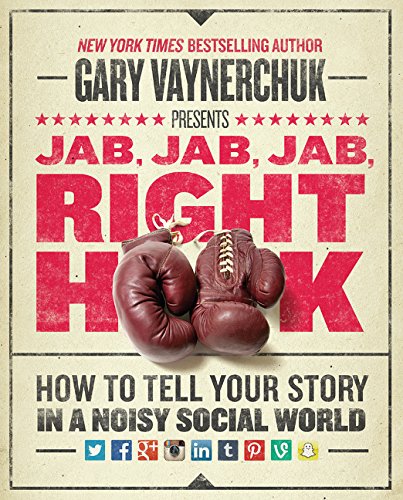 And last, but not least, Jab, Jab, Jab, Right Hook by Gary Vaynerchuk should be on your list. Gary is a powerhouse on Social Media. As a matter of fact, he runs what may be the largest media company on the planet. If you know and follow Gary then the concepts in this book are already something you are familiar with. But if you are someone that does not really think of Social Media, then you need to read this. Even though it was written in 2013, Gary shares insights into how you should think about Social and not just the technical aspects of setting up an account, placing an ad, or making a post. Those are all things Google can tell you. But it is important to think of Social as a tool that can radically transform a business.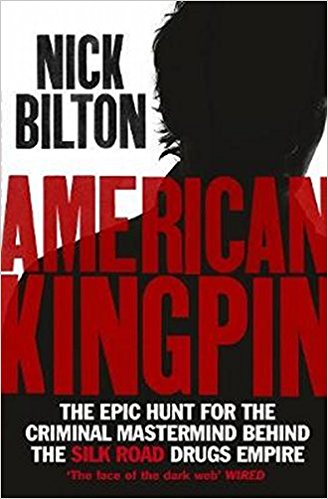 And when you are finished with the list, reward yourself by picking up a copy of American Kingpin by Nick Bilton. This is the story of Ross Ulbricht, the founder of the Silk Road. The Silk Road was a website on the Dark Web that allowed for just about anything to be bought or sold. It is nonfiction that reads like fiction. Great for reading at the beach.