I am pretty active in the business community where I live (Daphne, Alabama which is across the bay from Mobile). I'll often get questions for pointers from other business owners on things they can do to boost their online presence. Of course a top notch website is top of my list, but sometimes it is the simple stuff that costs us the most.
Some of you may be missing out on free advertising or free business and not even know it. Years ago Google integrated Google Local Business into their search results. Now, when you do a Google search for something like Restaurants 36527 you get a page that lists local businesses that fit that search criteria along with the organic search results.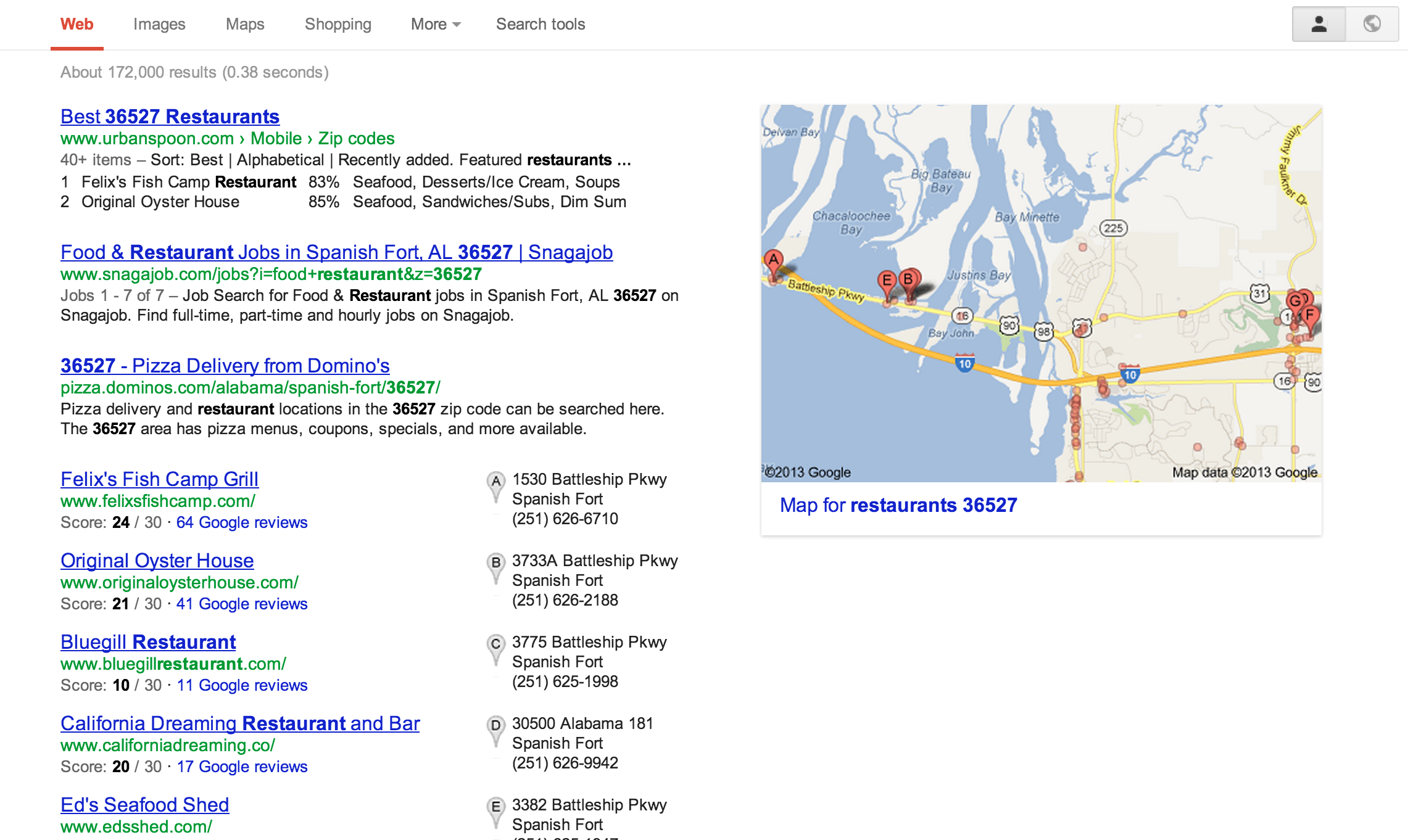 With the fast adoption of smart phones and mobile devices this listing has fast become a replacement for the Yellow Pages. It is more convenient for someone to pull their iPhone or Droid device out of your pocket and do a Google search for what they are looking for than it is to find a Yellow Pages and thumb through it trying to find what you are looking for. Nevermind the fact that Google Places for Business can be updated regularly versus Yellow Pages which, once printed, can never be updated.
Now, for those of you that are business owners that have never paid attention to this, let's show you how to add your listing to Google Places for Business. First, go to Google Places for Business. If you have a Google Account then use it to log-in. If you do not have a Google Account then you will want one. Membership definitely has it's benefits. To create a new Google Account go to the registration page. Once you have created a Google Account go back to the Google Places for Business page and log-in.
OK, now that you are logged in you will want to look for an 'Add Another Business' link on the right hand side of the page.

Once you've found that just follow the steps to enter in your business information. The first thing you will be asked for is the phone number for the business. If the business does not exist on Google Places then you will be prompted for more information about the business.
If the business does exist on Google Places then you will see the following.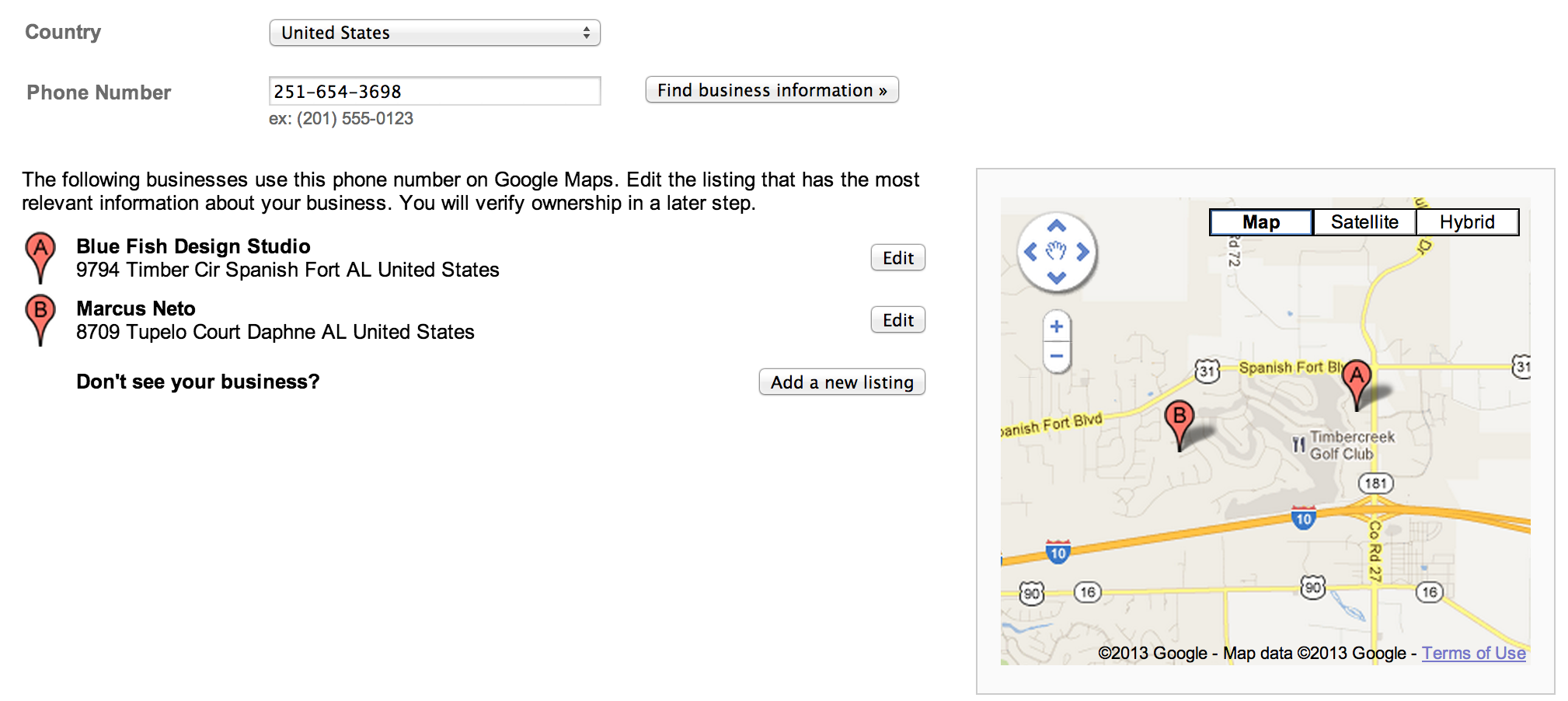 If you click on Edit you can edit the existing information and take ownership of the listing.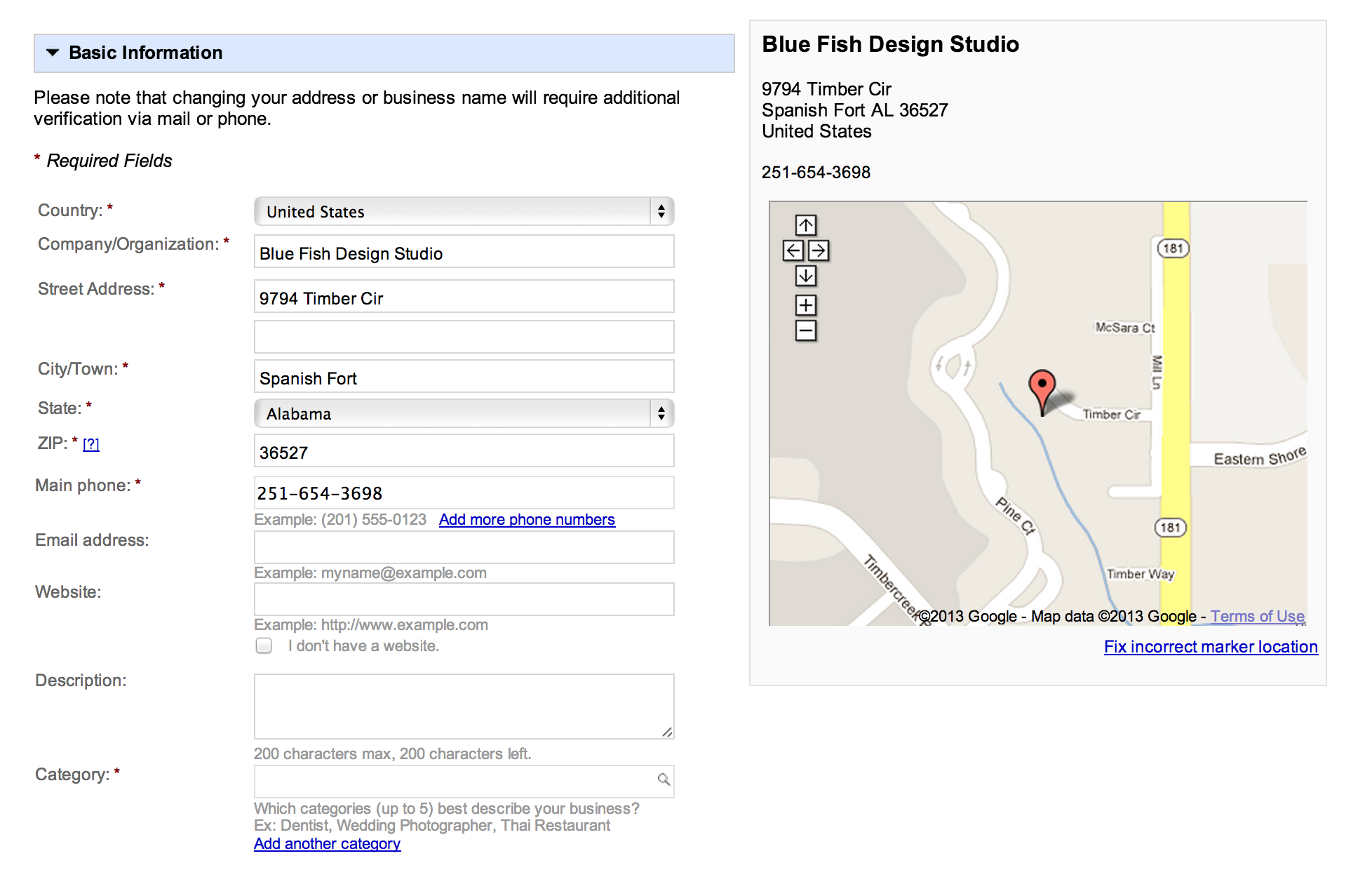 Some of you may find that your listing is already on Google Places even though you did not put it there. That is because Google has culled information from websites including Yellow Pages' website and added it to their data set. You will want to take ownership and edit the existing information though. That way you can ensure that the content is always correct. This is, after all, the very first thing people will see when they google for your type of business or when they do a search for your business by name. You want to make a good impression.
After you have updated or entered your information you will click on the Finish button. Google will want to verify the changes are being made by someone with the proper authority so they will either want to call you or they will send out a postcard.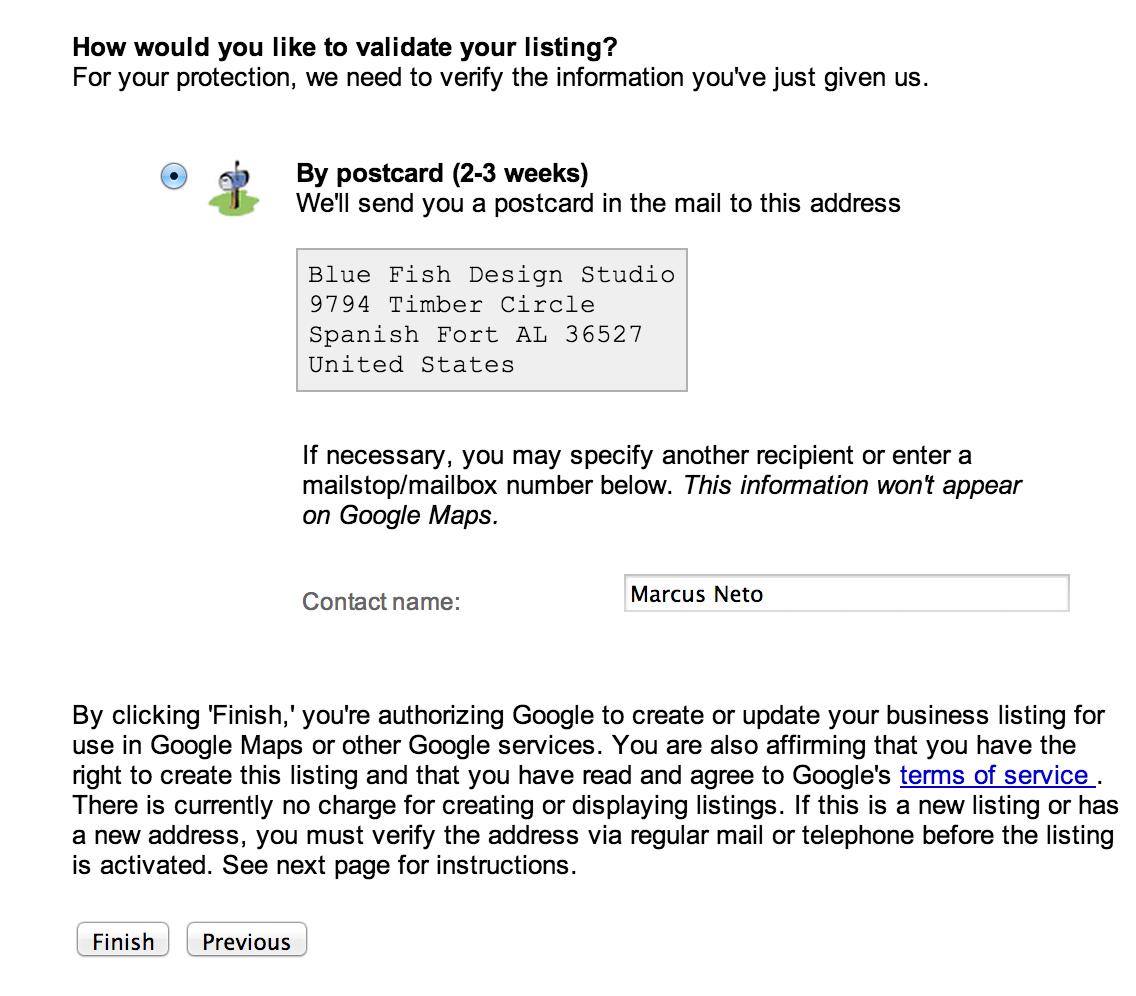 Either way they will want to give you a pin number that you will enter into Google Places to verify that the changes were made by the proper person. My entry did not give me the option to receive a phone call but if yours does and you are at the business location then opt for the phone call as it is faster.

After you receive the pin number you will want to log into Google Places for Business again and look for the following

Enter in the Pin number and your changes will be pushed to the live listing. It may take a little bit as Google does not push them immediately. From this point forward it should be a little easier for you
I hope this is helpful. If we can be of any service please let us know. And if you change your mind about that top notch website definitely keep us in mind.