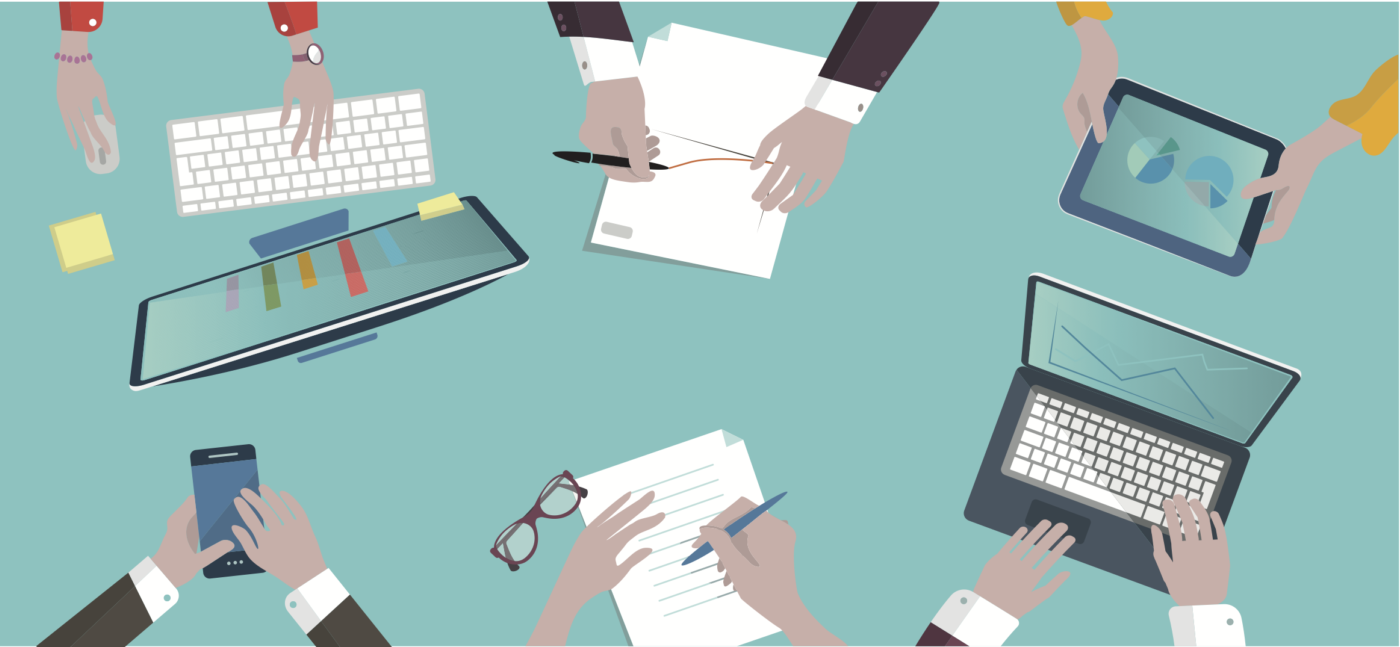 I've dove headfirst into learning the tools available for marketing and here are some of the ones I found most helpful.

Erica
Hootsuite
Hootsuite is a HUGE help with scheduling social media posts. This is the thing that I have always struggled with the most. The simple act of making time each day to post on social media. If you're like me all of a sudden it's the end of the day and you've forgotten to post. Hootsuite is a great tool to schedule your posts out across all of your different platforms and accounts from one place. I like to try and schedule my post a week to a month out. Not only does it help stay on top of your posting, but you can also monitor your feeds, comments, and get reports. On top of the convenience and features, it's also really easy to learn and if you have questions there are training videos to watch.
AdEspresso
Along the same line, AdEspresso is a great tool to help you organize your social media ads. This program focuses on Facebook Ads, which we all know are great marketing tools but can be intimidating to get started. As a program of Hootsuite, AdEspresso also has many lessons for best practices. The main goal of Adespresso is to create, monitor and analyze your Facebook ads. As you create a variety of ads with little effort, you can also customize your budget and spending with time of day options, audience customization, and automatic optimization. Automatic Optimization is a great tool for those that don't have time to go in and analyze each of their ads to see how they are performing. AdEspresso continually checks your ads and will pause any that are not performing to standard and will redistribute your money to ads that will most effectively use it. You can look at reports throughout your campaign and at the end to see how your campaign is doing. AdEspresso makes it easy to test different target audiences and get reports on which works better. You can personalize your reports at the end.
Skillshare
Skillshare is probably my favorite tool for a whole host of reasons. It is a place for anyone to go and learn about anything from marketing to illustration. It is set up to where you can take their classes and do projects while getting teacher feedback and talking to others in the class. It is a great way to stay in communication with others interested in the same things you are while getting feedback and instruction from trusted professionals. I love being able to explore a variety of subjects directly related to marketing and finding surprising ways other subjects can help also. It is by far the most fun way I continue to develop my skills.
Adobe Spark
Adobe Spark is a fantastic tool for those looking to spice up their images and graphics. It has three apps. Spark Post which helps you create dynamic photos and graphics that can be adapted easily to different social media image dimensions at a click of a button and are shareable across all social media sites. Spark Page makes it easy to create clean and stylish web pages with a responsive layout that move perfectly between computer and phone. Spark Video helps you create powerful videos to engage your viewers. You don't have to have tons of experience to use Spark, it's designed so it is easy and fast to learn. You can even personalize your designs by importing your own logo and images. Spark is a great place to go to for inspiration and beautiful quick designs for your brand.
All in all, what I've learned through exploring these different tools is to not be scared or intimidated by just jumping in and having fun with it.