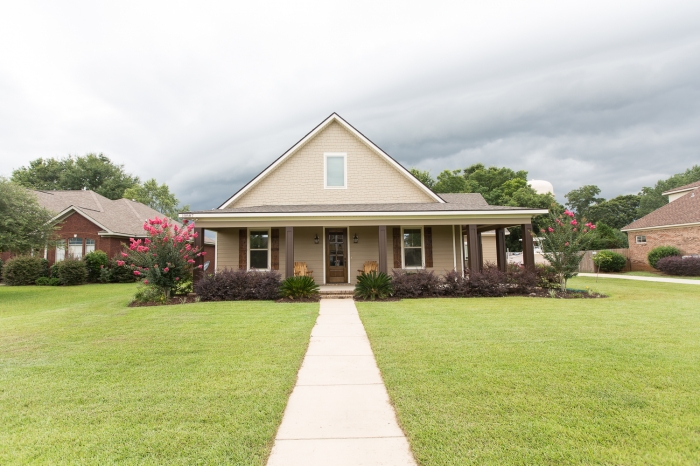 Ok, so I have some insight into this market because I have a wife that has been a Realtor for close to 10 years. In that time she has had a good website for exactly 0 years. Don't judge me. Have you ever tried to work with your spouse?
That said I think I have a pretty good grasp of what it takes to make a really great website for Realtors. Especially after using the absolutely-horrendous-to-manage website that she just got from a not-to-be-named-company that uses WordPress in horrible ways.
Easy to manage
Realtors are busy. At least the ones that are worth working with are busy. Often they have assistants that are… assisting them in their business and are usually the ones that are responsible for managing the website. Most of the time the assistant will have a little bit of experience in the internet. They can do slight edits to photos, create flyers, post blog posts, etc. But the more time you can save them by making it easy for them to get into a website, change or add the content they need to change or edit, and get out, the more time they have for all of the other thousands of things they need to do on any given day. We like ExpressionEngine. I think it would make an awesome platform for Realtors. If you are a Realtor (and you are not my wife) and you would like to discuss this possibility then email me and let's see if we can make it work.
Way to capture visitor info
Lead generation is important to any business but with Realtors you really, really need to pay attention to it. In any business the more leads you generate the pickier you can be about whom you work with. So, totally hypothetical, if Johnny and Sally Smith (fictional names) are looking for a house and they are going to be purchasing a $3.5 million home on the water and Jimmy and Suzy Johnson are also looking for a house but they are looking for a $90,000 home in downtown, which do you want to focus on if you can only take one more client? Which leads me to...
Information that makes visitors want to give away info
Most people are not going to just show you their cards. They are going to keep them close to their chest. So you have to have some information that makes them want to give up some of that information. The standard way that Real Estate websites do that is with MLS integration. The Multiple Listing Service is the database of all of the houses that are currently on the market. But just offering searches is not going to work. So you have to allow them to do other things like save searches, favorite houses, and so on. This is all information that you should be able to then see on the backend of the system so that you can tell what they like or dislike and what the parameters of their searches are (price range, location, price per square foot, etc)
Phone number
You want them to contact you don't you? 'Nuff said.
Realtor's Listings
This is one of the ones my wife and I went around and around on. She is of the mindset that the easier you can make the maintenance of a website the better. But… in our area the MLS only allows images that are 600px wide. That is narrower that the width of this paragraph of text on most desktop screens. I mean seriously, what is this 1990? Are we accessing the internet on a modem? I currently take all of my wife's pictures using a Canon 5D mkIII with a 16-35mm L Series lens. My camera saves RAW files at roughly 25+MB and they want a 600px image saved at 50% quality? My take on it is this. If I was building a Realtor a website I would want the houses that the Realtor has listed to be showcased. I would want the images to be at 100% quality with 1500px size. It will help to show people visiting the site (including the person who currently owns the house) the details of the home and how awesome it is. But we disagree.
Social Media
All Realtors should have a Facebook page. NO EXCEPTIONS. If you think otherwise email me so I can set you straight on the benefits of Facebook (when properly utilized) to a Realtor. Whether they twitter or not is best decided the area that they live in. Our area is not a Twitter-heavy area but your may be. Most should have a Pinterest account. You want people to know you are active on these platforms and to follow, friend, whatever, you there. Make it easy for them.
Non-stock photography of your area
This actually holds true of most business websites. You should have a photographer (notice I did not say a professional cause not all professionals are good) who is good take photos of all of your houses. Have them take some detail shots of one or two of the nicer houses you have listed as well as some notable landmarks in your area and use those to add graphical interest to the website.
Sidenote: Get headshot made. Seriously. Invest in your business. Find a good photographer (notice I did not say a "pro" again) to take headshots for you for use on your website and all social media accounts. DO NOT USE IPHONE IMAGES!
Blog
A blog does many things for you. It communicates personality. It increases your exposure. It gives people another reason to return to your site. It increases your ranking in Google. It really is a necessity on most sites but especially for the competitive marketplace that is Real Estate.
Bio with awards, accreditations, and professional organizations
Funny enough that many of the Realtors I know are a humble lot. Bragging does not come easy to them. Sure there are always a couple in every group that like to talk your ear off about how amazing they are but that is not the 99%. So, if you are one of the shy ones you really need to work at getting this right. Write a bio that gives a bit of flavor for who you are and how you work with people. And make sure that you list all of the awards, accreditations and professional groups you are a member of. This shows people that you are serious and not just a part-time-when-I-feel-like-it Realtor
And a bonus: Drip Marketing / Marketing Automation
In the last 6 months Blue Fish has taken a keen interest in Marketing Automation (if you don't know what that is then read this blog post). We really believe that in the next couple of years it will hit more of the mainstream. We also think that it brings a lot of power to the table that can increase business/sales. A Real Estate Agent's website is the perfect place to utilize Marketing Automation.
In conclusion
So that's it. I've never built a Realtor's website. My wife does not approve of this blog post (she's not read it). But I think the principles we build into most of our websites would still work here. Recently, there has been some development in the ability to get MLS data into ExpressionEngine (RetsRabbit) so I have been itching to put together a Real Estate website. If you would like to work with us then contact me. I can give a sweet discount but it will not be cheap as doing this right is still going to require some work.