TL;DR - I chose Base
Two weeks ago I started down the path of choosing a new CRM package for Blue Fish. Little did I know when starting on this project that there are at least 30+ CRM SaaS apps currently available. And let me clarify, I stopped searching when I got to 30 so that means there are probably plenty more.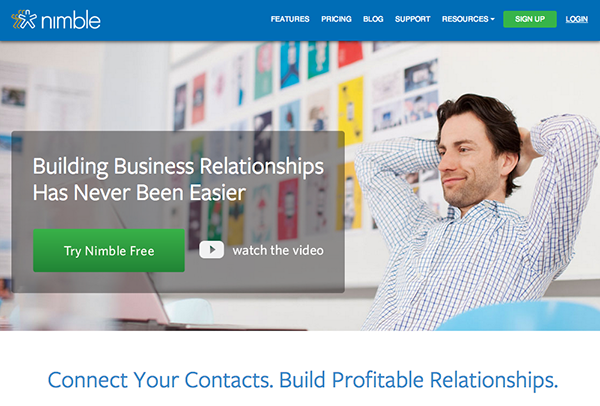 At first I was really enamored with Nimble CRM. It allowed you to really harness social selling and I like that functionality. It had integration with LinkedIn that allowed you to really make use of LinkedIn (surprise!). But notice I'm using past tense when speaking of that functionality. Two days after starting my trial of Nimble LinkedIn announced that they were going to partner with Salesforce and Microsoft. This basically meant that any other CRM package that was making use of their API was left out. So I went back to the drawing board and looked at…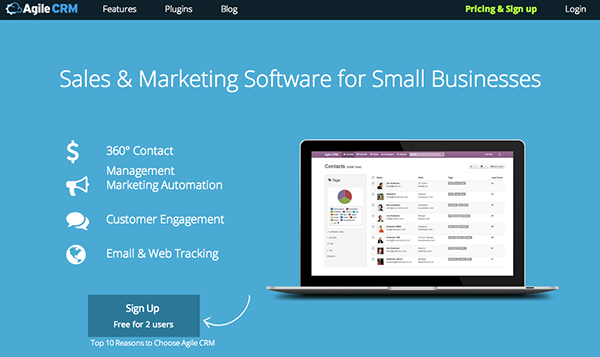 Agile CRM is another package that I spent a lot of time evaluating. The way that Agile sets itself apart from the others is that it has marketing automation. It certainly isn't as robust a marketing automation tool as Infusionsoft or Salesforce, but it was a really good start. What I realized after spending some time with it is that as a sales organization Blue Fish is just not ready for marketing automation at this point time. If, six months from now, we are really making use of a CRM tool, and I think it would help us, then my evaluation criteria might be different.

And this is where things were turned upside down for me. At this point there was no real standout because all of the other functionality of the CRMs is fairly similar. You store contact information and you email or call those contacts and the CRM tracks your interaction with those contacts. Most of them have some sort of pipeline view as well that tells you what the value of the deals you are currently working on is worth. And they will track a deal from Prospect to Qualified to Closed (lost or won). All of the 30 or so that I listed in the previous blog post provide this functionality.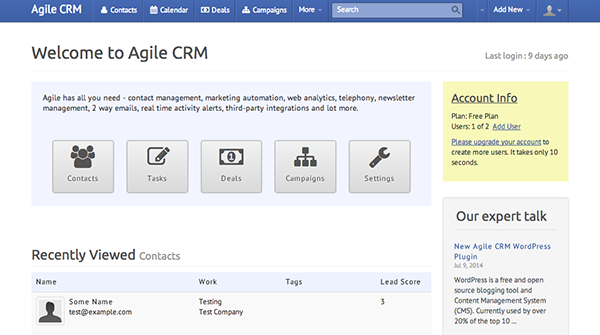 So I started looking at other things like price, design, and product maturity (nothing like choosing a product and having them close up shop). In general, I can say that the design of most CRMs I looked at was stupidly horrible. It was shocking, really. There were a few holdouts though. The only one that I think stood out besides Base was Customeed. It really is well designed, but the functionality did not seem to be there and it was a bit more than Base. The prices run the gamut from $10-15 all the way up to $100 per user per month. Of all the ones that I looked at, I think Salesforce was the most expensive. You can easily spend several thousand dollars a year on their product with a small sales team and as a small business that was surprising.

One of the other things that came into play was the ability to use a native mobile app. Again, this seems like it would be a no-brainer for a CRM. Sales people are a mobile group, if they are in the office often times that means they are not being productive. So having access to a mobile app should be something that every CRM strives for. Or at least making the software really easy to use on mobile devices. There were a number that did not offer any mobile version at all.

The punch line is that I decided we would use Base CRM. I'd been using it off and on for the last year but I never looked deep into it's functionality. Turns out it has quite a bit that I was not harnessing. Linking your email to it is easy and makes a huge difference in the experience. I love the interface. I think the UI makes sense. And it is easy to customize.
I also like that it asks you why you may have lost a deal, and it has keyword tagging. Both of those are important for the same reason. You need to be tracking where your deals are coming from so that you can put more effort into that lead generation area. So if there is a particular networking group that you are involved in you can tag all of your leads from that group with the name of the group. Then you can take a look quarterly to see where your leads are coming from. If there are a lot from that group then you keep going and putting effort into it. If you are not getting any leads from it then you may want to take a look at whether it is worth your time to continue attending.
So we have settled on Base for the time being. I have set a task for myself for 6 months from now to re-evaluate what we need as a sales organization. My hope is that Base will continue to grow with us and that they will add some marketing automation. I would also love to see Linkedin loosen their death grip on their API. There really is no reason for them to shut out all of the other CRMs for the biggest most enterprise focused of them all. Not everyone wants to use those behemoths. I hope this has been helpful, and if you want more info either leave a comment below or email me.