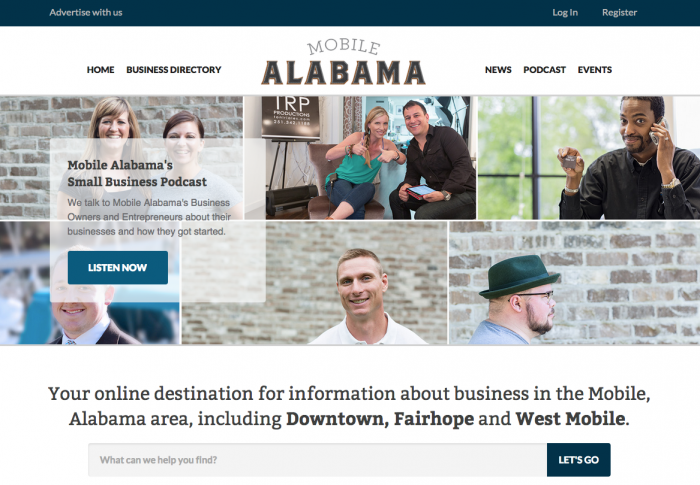 The past two weeks have been interesting here at Blue Fish HQ. Last week we launched a new online destination for Mobile Alabama. Our desire, as a team, is to build an online community for Mobile Area business owners and entrepreneurs that creatively showcases their businesses and shares information to help business owners.
If you look around the site you will find a business directory for any local business that would like to be included. Our Podcast will feature local business owners and entrepreneurs (Contact me if you want to be interviewed). I ask them questions about resources that they use to drive their business, how they got started, and what the average day looks like for them. You'll find a news section, where we plan on showcasing business, artists, musicians, events, the happenings of the area. There will be a community submitted calendar of events. And this is all free.
Please help us spread the word about this site. Mention it to your friends. Post it to Facebook. Like the page. Help us help the many small and medium sized business owners in the Mobile, Alabama area.