A little over a week and a half ago I made the trip up to Huntsville, Alabama. The purpose of the trip was to meet with a couple of friends and to get a feel for the startup scene that is currently taking shape there. What I found, once there, was quite surprising.
For those of you that are not familiar with Huntsville it has long been known as Rocket City. NASA and the Department of Defense have a huge presence there. Most of early space exploration can be attributed to the efforts of Huntsvillians. This is a city where science and technology rule.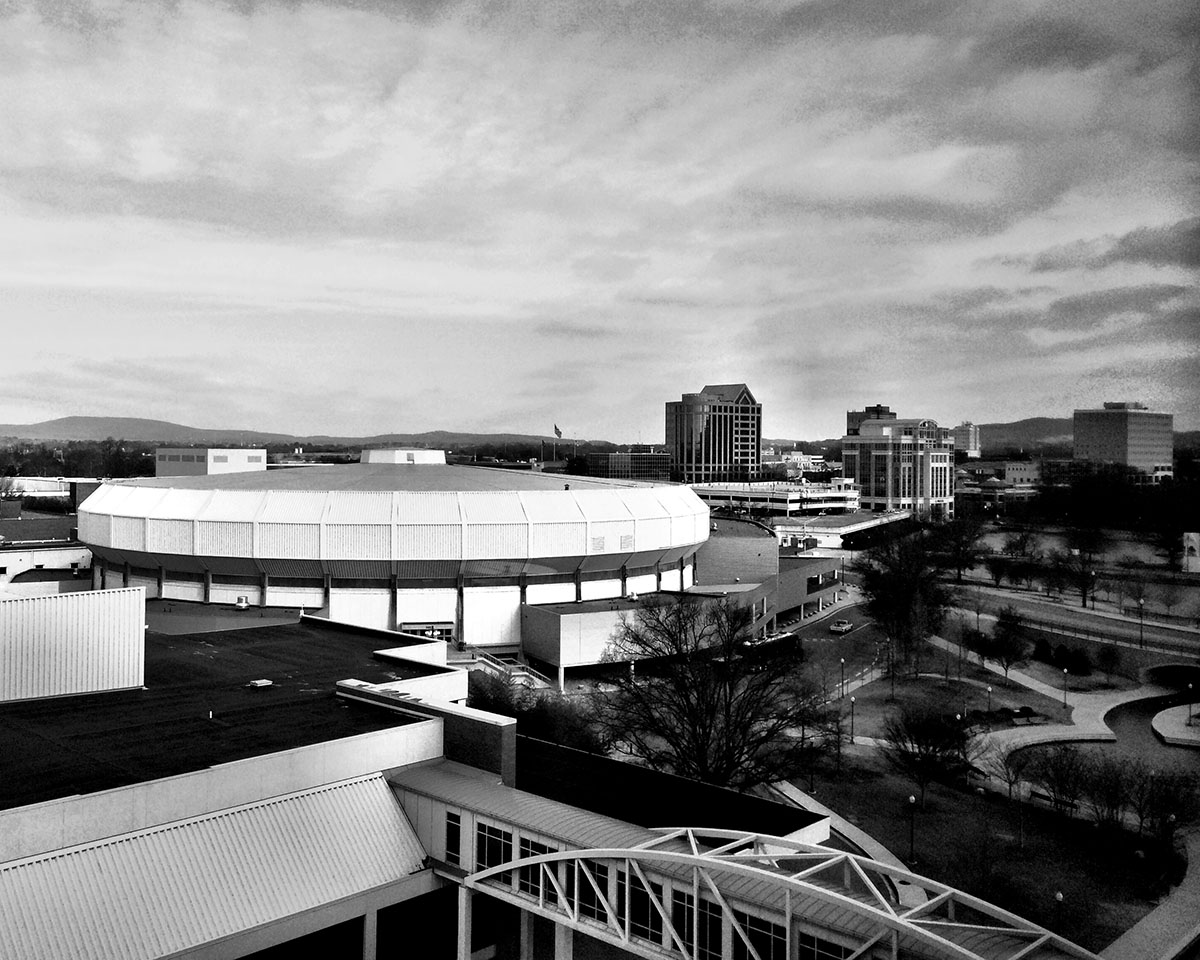 I arrived on Wednesday evening and got settled in downtown Huntsville. I've visited Huntsville a few times but never been downtown. I was delighted to find that the downtown area is bustling with activity. I stayed at the Embassy Suites which is right next to the Civic Center. I did not realize but Huntsville has an active professional hockey team called the Huntsville Havoc (part of the SPHL). There was a match on Thursday evening but I had plans otherwise I would have loved to see that.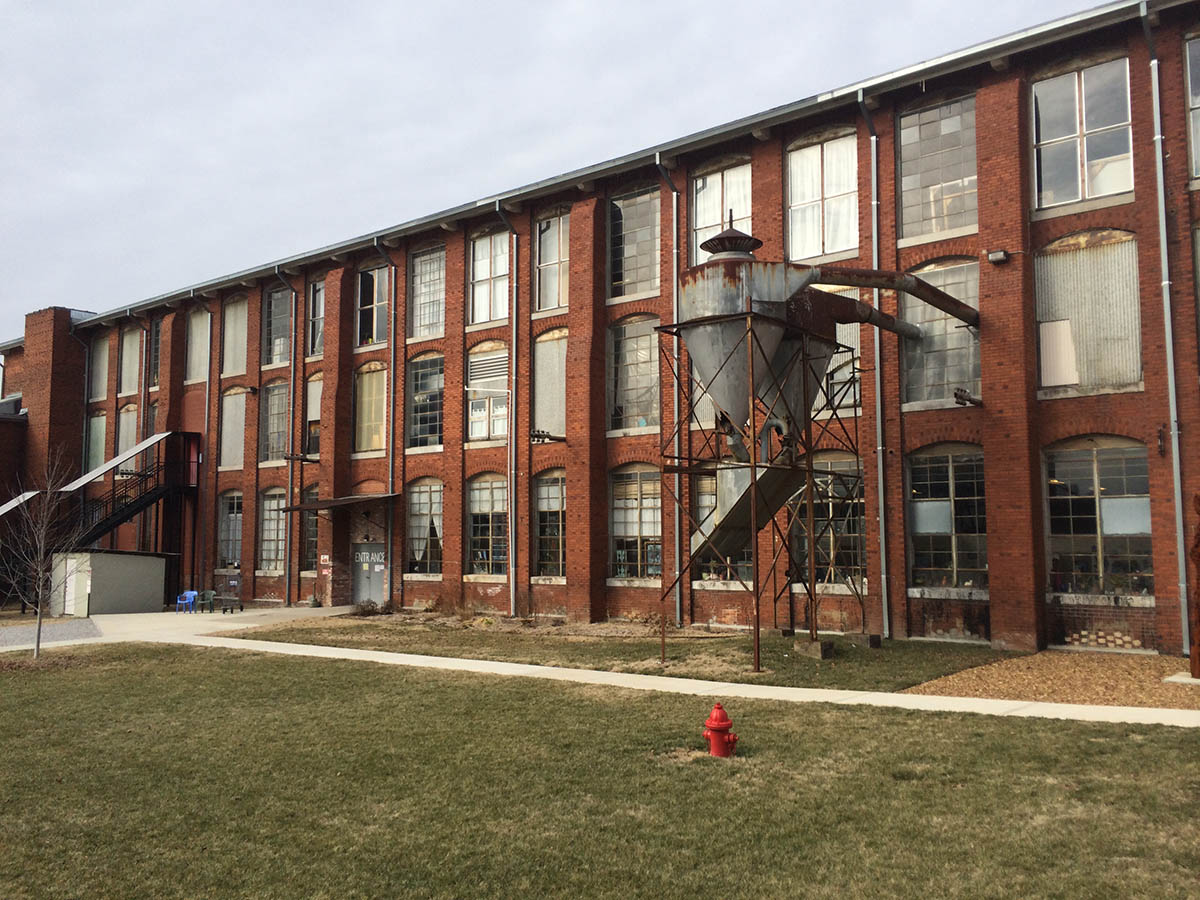 The next day I had lunch with my friend, and Startup Entrepreneur, Antonio Montoya at Lowe Mill. The name of the place we ate was the Happy Tummy and it lived up to it's name. I know this is not a food blog, but the sandwich I had deserves mentioning. It was the Squeal Like a Pig and it had Chipotle Pork, Bacon and Ham on it. It even had little bits of bacon in the bread. These ladies take their sandwiches seriously. If you are on the Eastern Shore and run a restaurant, make this sandwich and I will be a regular.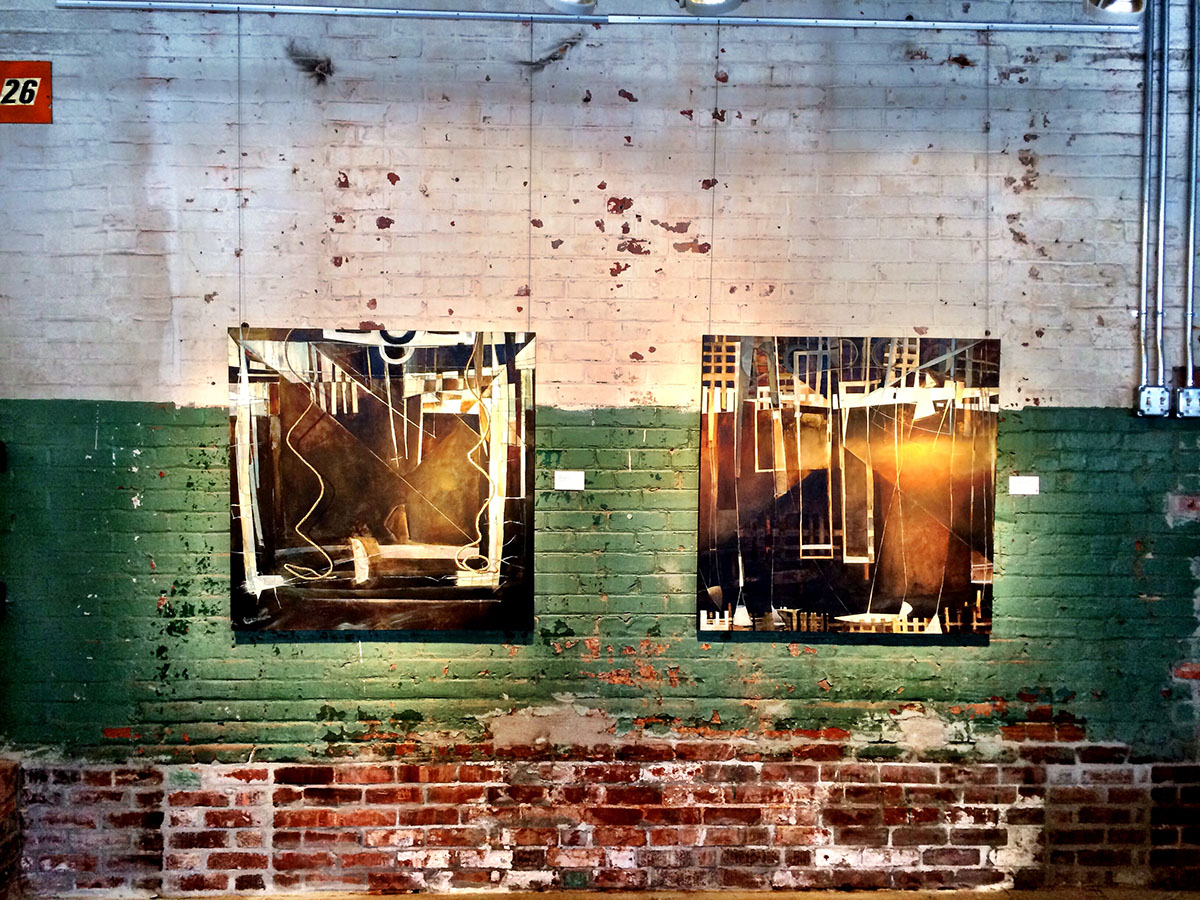 Lowe Mill is very interesting to me in the sense that it is a group of similar minded individuals (artists) that have joined together and created something that is larger than any of them could have done on their own. For those of you that are not familiar with Lowe Mill it is an old cotton all that has been converted into a center for the arts. Artists have to apply and go through a jury process before they're allowed entrance into Lowe Mill. The benefit is that rent at Lowe Mill is very inexpensive and the synergy that happens when you have a large group of artists all in one location is amazing. If you are near Huntsville it is definitely worth seeing. If you are an art lover then it is definitely worth seeing.
Lowe Mill is an important part of the puzzle for the startup community in Huntsville. Most people, when we talk about a startup community think Tech. But the reality is that Startups can be any type of business. Lowe Mill has over 200 artists in residence. That is 200 small businesses (Startups) in one location. But in relation to the Tech startups in Huntsville, whenever there is something great that is going to be achieved, artists are always involved. Design thinking requires a creative thought process and artists definitely add something to that conversation.
That evening there was a gathering of technology focused folks at a meeting called QEST . QEST was started by Cygnus Strategy Group as a gathering where each month 3-4 people can get up in front of the group and explain to everyone what it is that they are working on. This event was a little bit of a flashback for me as three of the presenters seemed to be very focused on technology for the federal government or Department of Defense. The cool thing is that Cygnus has since announced that one of the individuals that presented has been approached about a deal since the gathering.
The last presenter of the night at QEST was Jacob Birmingham from Kidebit, LLC. He has created a little app that goes along with debit cards. This app (really it is a system) allows kids to start learning how to manage money at an early age. I thought it was a really neat presentation and a really cool system. As a father of three I could definitely see using something like this to help my children learn about managing money.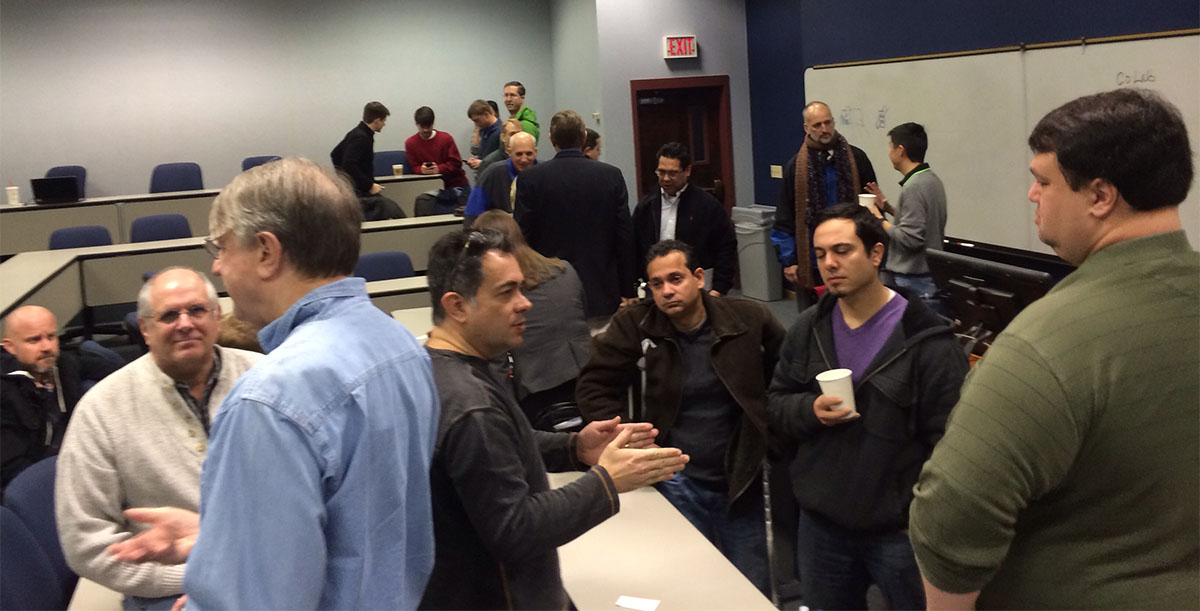 The next morning I headed over to the College of Business Administration at the University of Alabama in Huntsville. That is the location for the twice monthly HOT coffee and tech meet up. There had to be at least 25 to 30 people there. It was quite exciting to see that it wasn't just a bunch of students (although there were a handful in attendance). This group was originally started by John Whitman who is a Visiting Assistant Professor and Director of the ICE Lab (Innovation, Commercialization, and Entrepreneurship Lab) at UAH. What's amazing is that when John moved to Huntsville a little over a year ago he just made a decision that he wanted to help create an alternative economy for the Huntsville area. Talk about a spark! As an outsider just visiting I would say that his work for Huntsville is affecting change. I sat in a few meetings with him over the course of the three days and I'm very impressed with his mind and how he is approaching this goal. He is definitely an asset to the community.
HOT Coffee is basically a networking event for startup minded people. You come with lots of business cards and over the course of an hour you end up talking to lots of people. I gather that the idea is to get lots of similarly minded folks in one room and let the synergy push the community in new directions. It is such a simple idea but oftentimes is difficult to enact, so it was really cool to see their success in person.
Later on Friday afternoon I was involved in a small gathering of startup minded people that due to NDA's I'm not allowed to really discuss. But suffice it to say that by being part of this meeting I realize that all of the different components that are needed for a start up community are present in Huntsville. Leadership? Check. Synergy? Check. Technology minded people? Check. A network of investors ready to fund the next big idea? Check. Socially minded individuals that want to make a difference? Check, check and definitely check. I am impressed with what I saw. As someone that is based out of Lower Alabama I am hoping that they gain even more traction. This would do wonderful things for our State. And who knows… perhaps a little bit of their synergy will make it's way down I-65 to the Mobile Alabama area. If you are interested in Startups and located in the Mobile area, drop me a line.