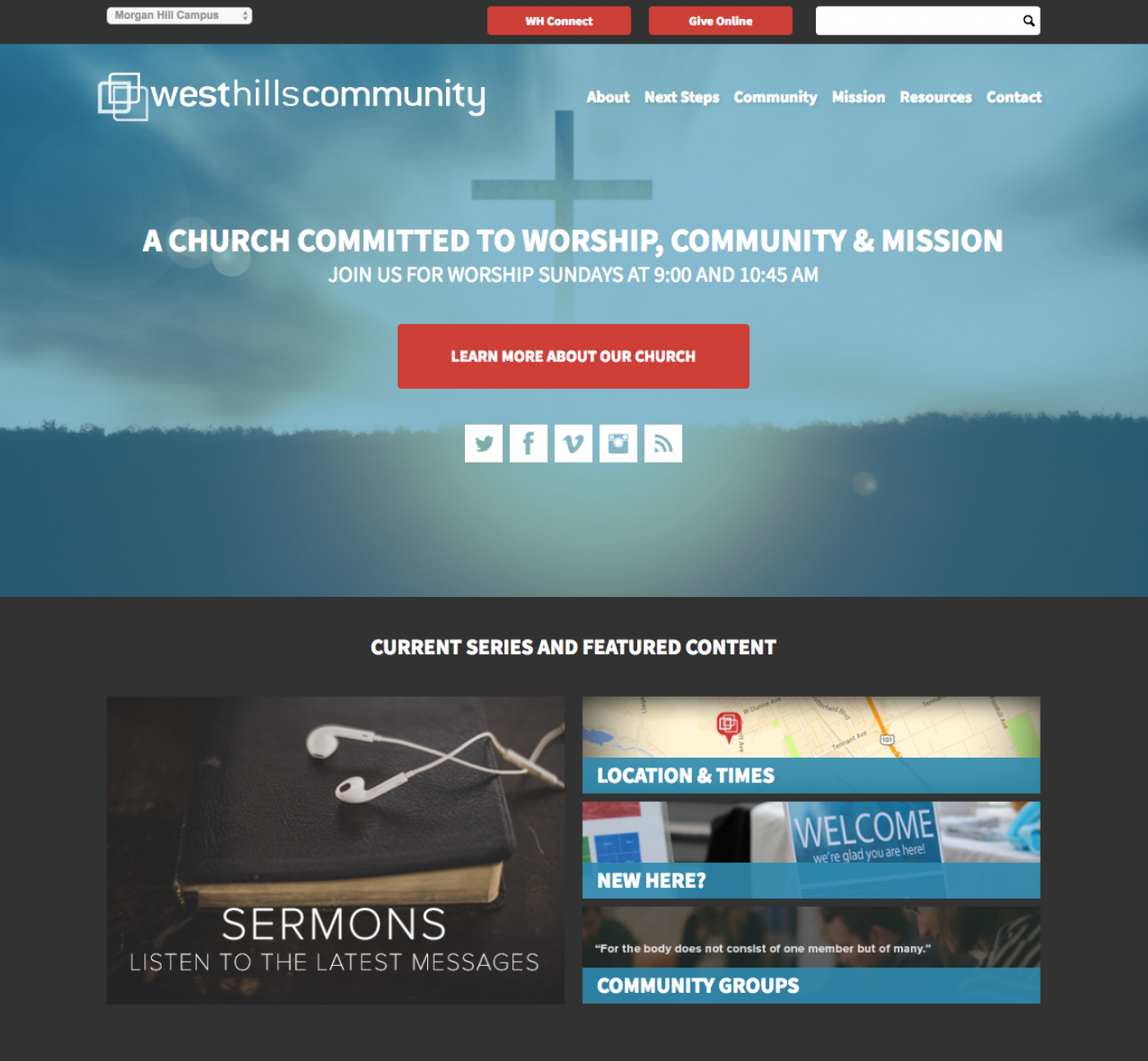 As part of some recent work we have been doing to make ourselves better, we recently sent out a questionnaire to a former client to ask him some questions. We wanted to get his honest feedback on how we have done in servicing his account. What follows is the email Danny sent me. I'm happy that our efforts were noticed. Anyway, I was so happy I had to post this. It's an indulgence, I know, but how often is it that you get a glowing review like this one?
How did you initially find Blue Fish?
I was searching for some Expression Engine templates to try out and use for our new church website. I had researched some of the various CMS and felt like EE would be best to meet our needs for the type of site we wanted. I came across "EE Templates" in a google search because they had at the time, a church ready-made template. I contacted Marcus to ask what were the options to add some customizations to the template so that it could be a perfect fit for us. After some back and forth, helpful discussions, we realized that the best option was for a custom solution from the ground up. We were excited about the potential and were even more excited by the finished results that far-exceeded our expectations.
What did you initially need from them in terms of work?
I just realized I answered most of this in the previous question. I would add, that not only did we get a great site with many eclectic needs (sermon audio player, calendar functionality, easy blog posting from any staff member - even if they didn't know html to name a few), we also got a total facelift with color-scheme, logo and branding.
What kinds of projects have they completed for you?
As I mentioned, initially we started with just needing a website but we ended up getting a new logo, branding, color scheme, etc as part of the website 1.0 project.
After 4 years of our original site, we then entered the next phase with website 2.0. This involved another complete overhaul, color scheme and moving our brand forward. The biggest feature add was moving our site to include Responsive so it is viewable on all devices. The previous version was completed before that was a requirement of the web.
How has that experience been?
Even through the complexity of an eclectic, many-featured, information-heavy church website, the process has always been smooth and hassle free. With all the potential bugs and issues that arise with the unwieldy nature of the internet, Blue Fish and their team have complete the task with great support and timely solutions. If it needs work, they found a way to make it work.
I'll also mention that recently I was in a new members luncheon and I asked the group how they had heard of West Hills Community Church. Most of the folks in the room (8-10 families) said that they had initially sought out information about what we were like through our website. The Blue Fish team has helped by making a good looking and functioning website that showcases what we are about. But the way they created the site also means it ranks really well so people are able to find it on Google.
Is there anything they could do better?
Let me get back to you on this one…
Perhaps a better spinach and cheese omelette? … but I haven't really tried any of their cooking to make a qualified assessment.
[Editors Note from Marcus: I'll have you know I make a perfect omelette!]
Is there anything they did exceptionally well?
I really have, and still do, appreciated their incredible customer service. I know that I am not their only client, but I have always got the impression that I am. That takes great care to treat each of their customers as their number one priority. So out of the many things that Marcus and Blue Fish are really great at, including programming, design, branding, etc. Their customer service is at the top of a very long list.