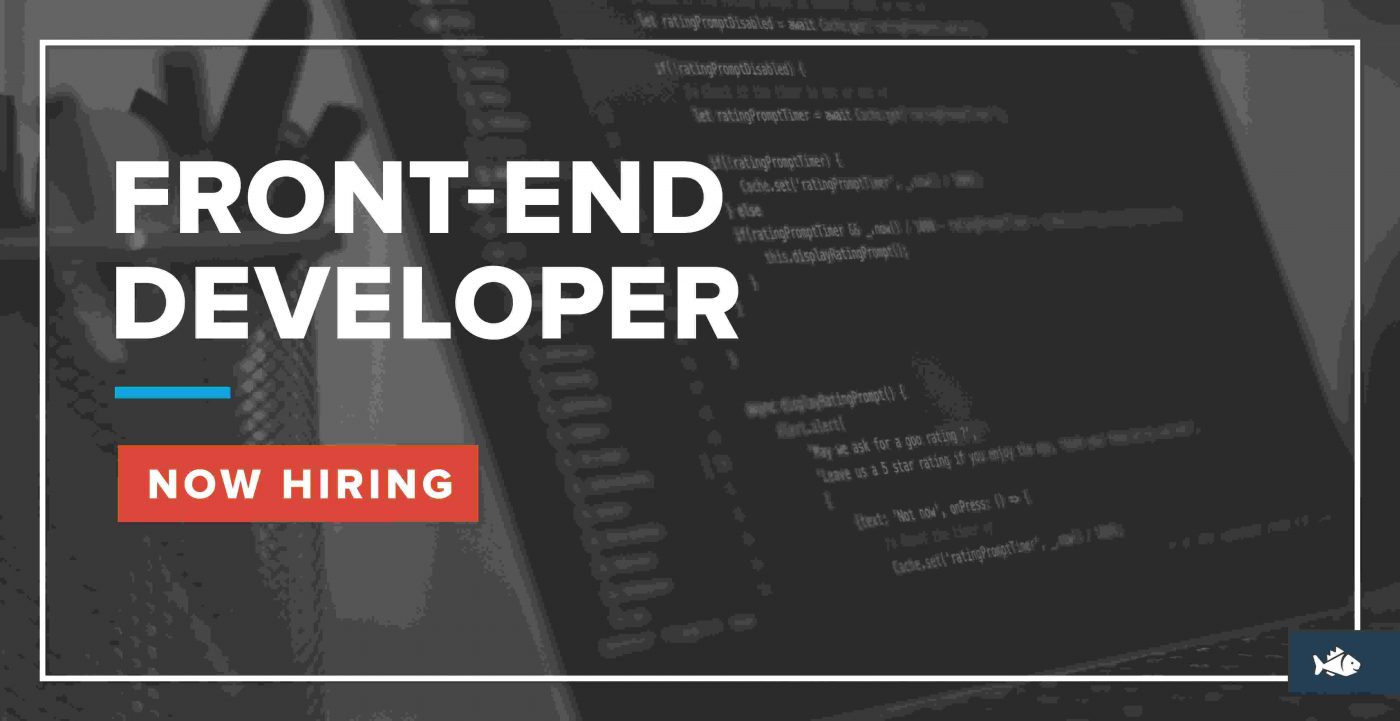 Blue Fish is casting a line out for a Front-End Developer. Our ideal teammate will be confident and self-starting. We aren't a cookie-cutter-theme using advertising agency. We start with a blank slate. So if slinging code is your thing, read on.
What is Blue Fish?

Blue Fish was founded in 2006 and is located in resurging downtown Mobile, Alabama. We proudly serve clients within our community and all over the world. At Blue Fish, our primary focus is providing our clients with an overwhelming value for their money; we are professional problem solvers. If that sounds like you, then you'll fit in.
Responsibilities

As an agency, we generate all kinds of deliverables on any given week. From landing pages, to complete websites for our clients. If you are the right candidate you'll be able to take on projects from a blank HTML file to a finished site, paying attention to the details along the way. You will also need to be able to clearly articulate why you made the decisions you made regarding the final product.
Skills and Experience

We would prefer someone with a minimum of 1-2 years of experience or equivalent. We are interested in finding someone with a strong knowledge of HTML/CSS who has the ability to bend responsive websites to their will. Code mobile-first? You're talking our language. That said, we want someone that can help us dream big but also understands time constraints. A team player with a positive attitude & high energy; slackers need not apply.
Nice to Haves

Experience coding JavaScript

Experience coding PHP
Experience with Craft CMS
A good sense of humor
Requirements
Must have a positive attitude
A self-starter mentality, with a strong sense of ownership, and an appetite for learning
A passion for impacting our clients' goals
A team-oriented mindset and the ability to work with a wide range of individuals
Extremely organized and great at managing deadlines
Excellent client and team communication.
Possess the aptitude to adapt, communicate, and work effectively with clients of various industries, backgrounds, and business experience.
We'd love to see what you've done, so send over your resume, Github, Codepen or simply a portfolio, and why you think you'd be awesome for this position to jobs@bluefishds.com. Salary commensurate with experience.