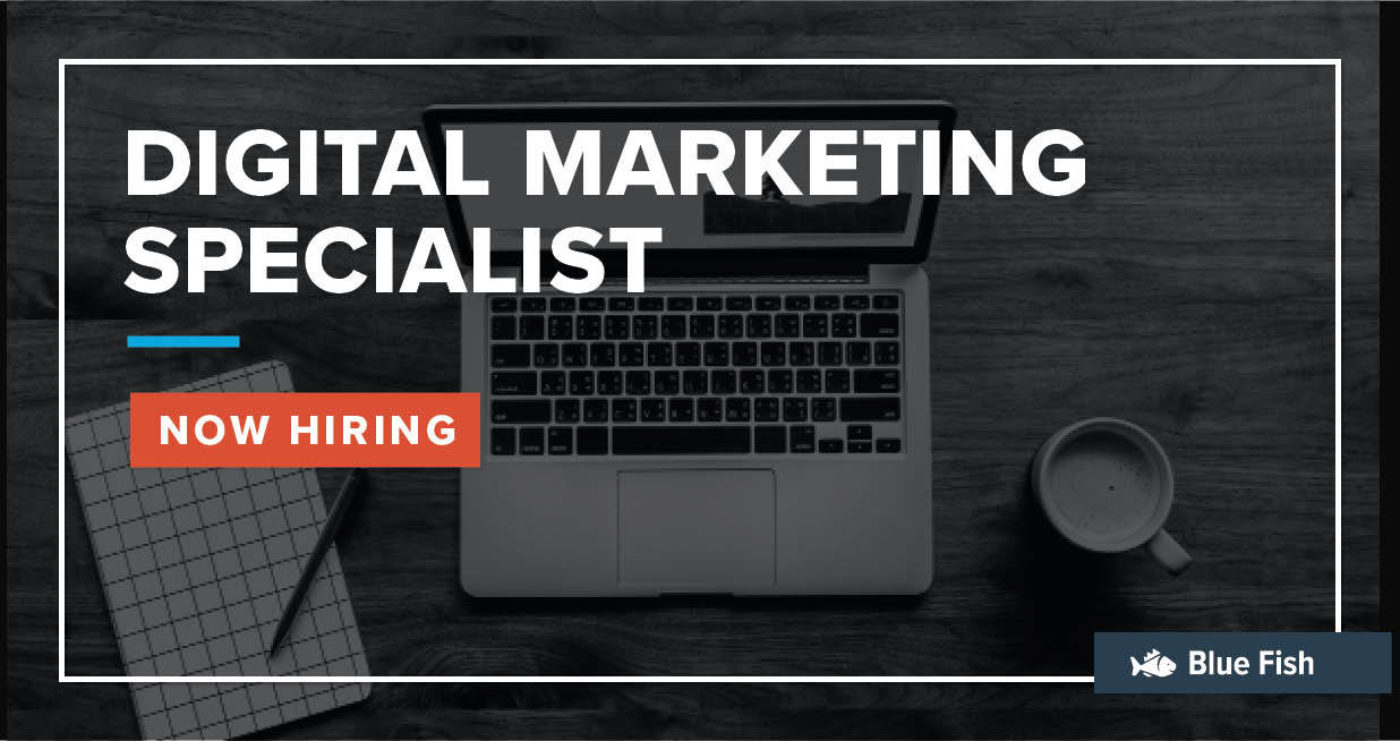 Blue Fish is seeking a Digital Marketing Specialist for our team. The ideal candidate will be a confident, self-starting type. This is a full-time position that requires working in our Mobile office.
What is Blue Fish?
Blue Fish was founded in 2006 and is located downtown in Mobile, Alabama. We serve clients from all over the world. Our primary focus is providing our clients with an overwhelming value for their money. We are also extremely focused on results. We are professional problem solvers. If that sounds like you then you will fit in.
Responsibilities

The right candidate for this position will be able to take on campaigns from start to finish, paying attention to the details along the way. You will also need to be able to clearly articulate why you made the decisions you made regarding the final deliverables. Your most important asset will be your ability to learn quickly. Your second most important asset will be your command of words. You'll be responsible for understanding a client's needs and transforming that into digital advertising campaigns on Facebook, Google, Instagram, Snapchat, and Twitter. You'll also need to report the results of campaigns both internally and to the client directly.
Skills and Experience

We would prefer someone with a minimum of 1-2 years of experience or equivalent, but our focus is on your work. You will work to help scale digital advertising efforts geared towards growing profitable revenue. This role is for someone who is able to find efficient growth via Facebook, Instagram, and Google Ads. And we need someone who will explore opportunities in other channels such as LinkedIn, Twitter, TikTok, Pinterest, and other emerging platforms. We want to show results for our clients in everything we do, your ability to hone in on activities that produce results, and then report back to the client what those results were, is a requirement.
If you thrive in building, maintaining, and optimizing digital advertising campaigns and have an experimental and methodological approach. The position requires a blend of creativity, analytical skill, perseverance, and results-oriented problem-solving.

That said, we want someone that can help us dream big but also understands time constraints. A team player with a positive attitude & high energy; Debbie or Donnie Downer need not apply.

Skills

Ability to write ad copy and posts
Proficiency with Facebook Ad Manager
Proficiency in Google Adwords
Analyze Google Analytics for information that helps develop better ads
Stay up to date with the latest social media best practices and technologies
An understanding of Email Marketing
An understanding of Search Engine Optimization
Effectively manage digital media budgets and assist with billing reconciliation
An eye for good design and can create ad concepts quickly leveraging basic design thinking (note: graphics design experience is not required but is considered a plus)
Requirements
Must have a positive attitude
A self-starter mentality, with a strong sense of ownership, and an appetite for learning
A passion for impacting our clients' goals
A team-oriented mindset and the ability to work with a wide range of individuals
Extremely organized and great at managing deadlines
Excellent client and team communication.
Possess the aptitude to adapt, communicate, and work effectively with clients of various industries, backgrounds, and business experience.
We'd love to see what you've done, so send over your resume and why you think you'd be awesome for this position to jobs@bluefishds.com. Salary commensurate with experience.